Make the News for the Right Reasons
Cyber attacks are the gravest digital threat to American businesses today, with more than 300 million attempted ransomware attacks in the first half of 2021 alone. In the modern economy, every business is a technology business, which means every business is a potential target. As an insurance company built by cyber security experts, At-Bay helps prevent cyber attacks before they happen.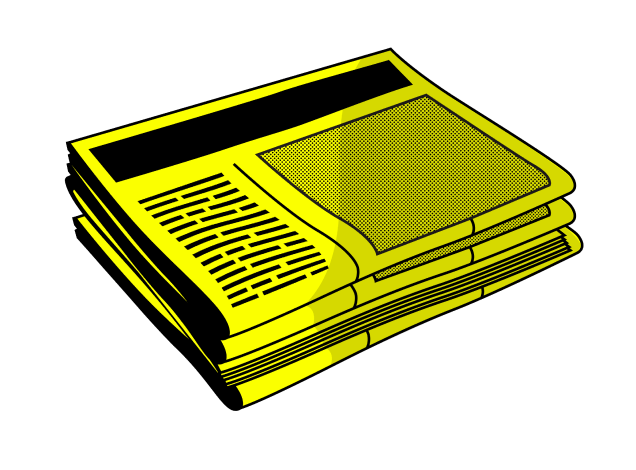 Help Prevent Cyber Attacks with At-Bay
Why Insurance + Security?
The software and cyber security industries are thriving, but their top priority will always be selling more products, regardless if it actually improves security. That's why At-Bay is different. As a cyber insurer, we are solely motivated to help businesses prevent cyber attacks. Because we share the same goals as our insured businesses, At-Bay is uniquely positioned to help everyone win the fight against ransomware.
How At-Bay Helps to Prevent Cyber Attacks
Cyber attacks are constantly evolving. They're difficult to predict and even harder to prevent, which is why ransomware is running rampant through the U.S. At-Bay has redesigned the insurance model to deliver security expertise and peace of mind to the businesses that need it most. Our in-house team knows which cyber threats to look out for and how to help prevent attacks before they happen. That's why businesses insured by At-Bay experience 7x fewer ransomware incidents than industry average.
Get the Blueprint for Beating Ransomware
As other insurance providers struggle with ransomware, At-Bay has achieved success through a combination of technical underwriting and active risk monitoring. This approach allows us to generate a dramatic reduction in ransomware in At-Bay's portfolio. In this report, we share our blueprint for thriving in a digital world.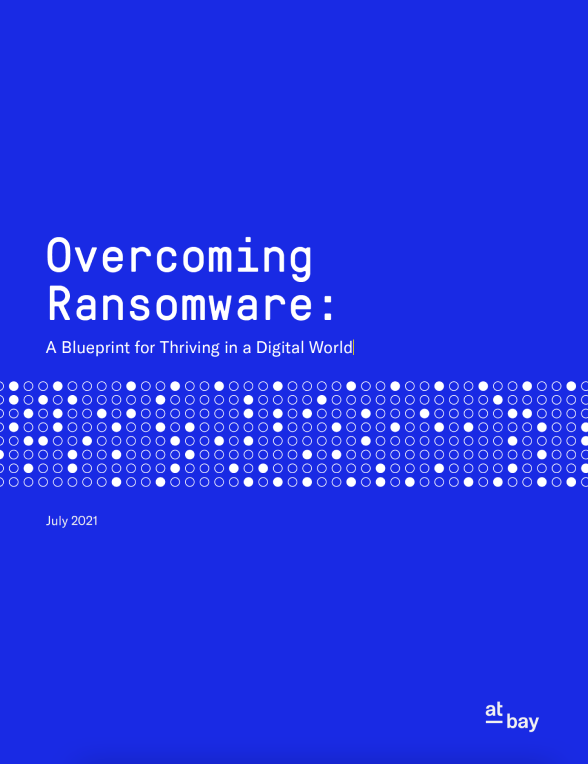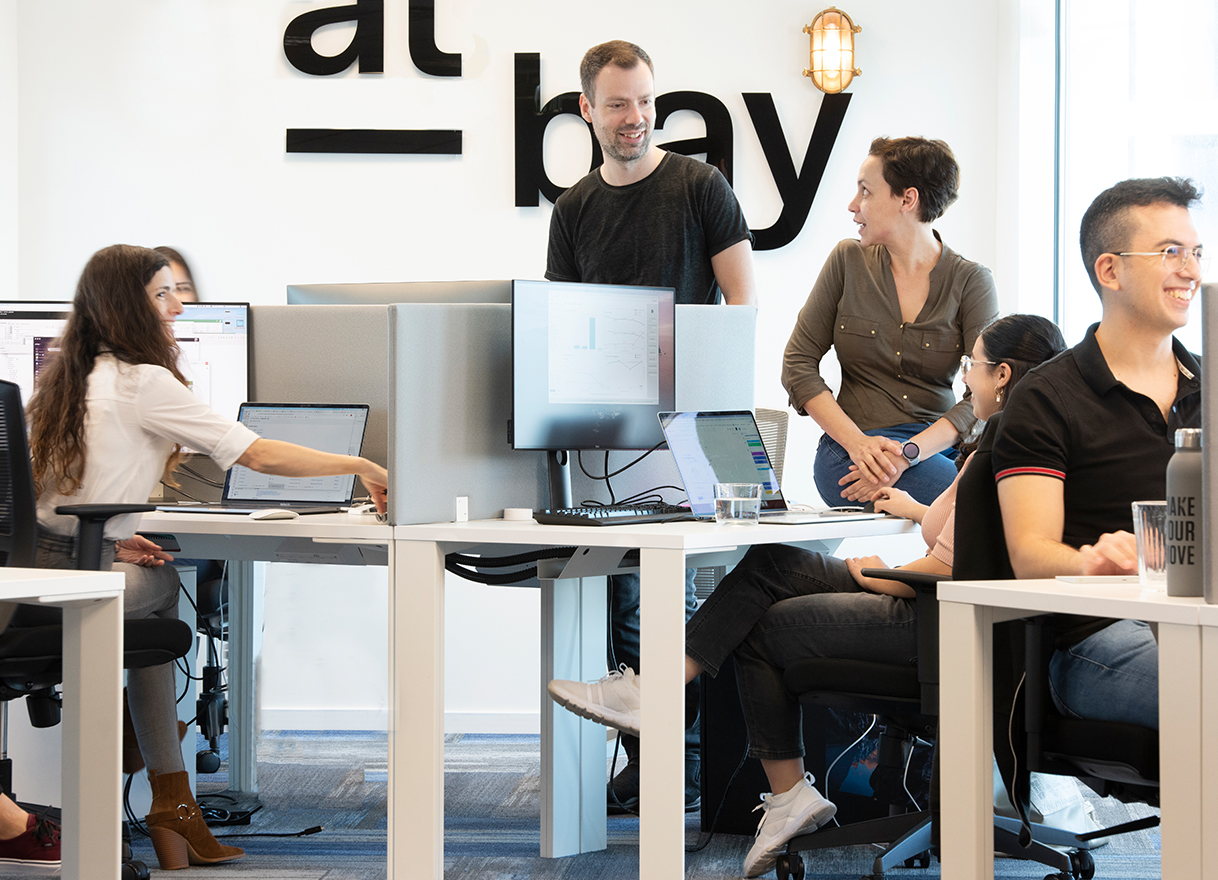 Join Our Journey to Redesign Cyber Insurance