Get Clarity on Your Client's Cyber Risk
Free Security Report Included With Every Cyber Insurance Quote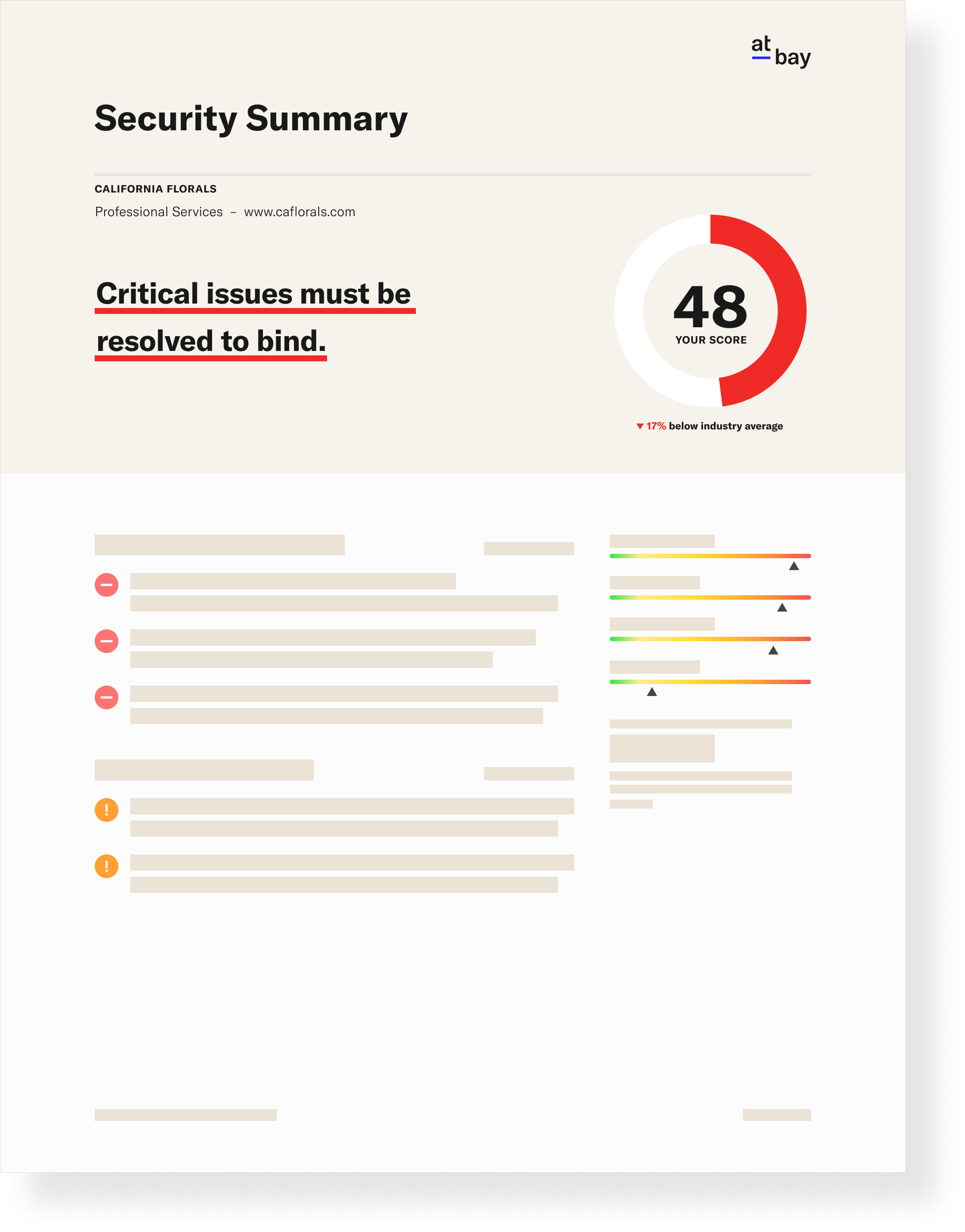 What's Inside a Security Report?
Our Security Report is an in-depth analysis of your client's cyber risk that includes cyber insights, industry data, and security recommendations to help your client make better decisions.
Start Quoting Today →
Help Your Client Strengthen Their Cyber Security
At the time of quoting, we conduct a non-invasive perimeter security scan of the business to assess its cyber risk. Our proprietary technology scans for dozens of known vulnerabilities and other security controls and compiles the findings into a comprehensive report.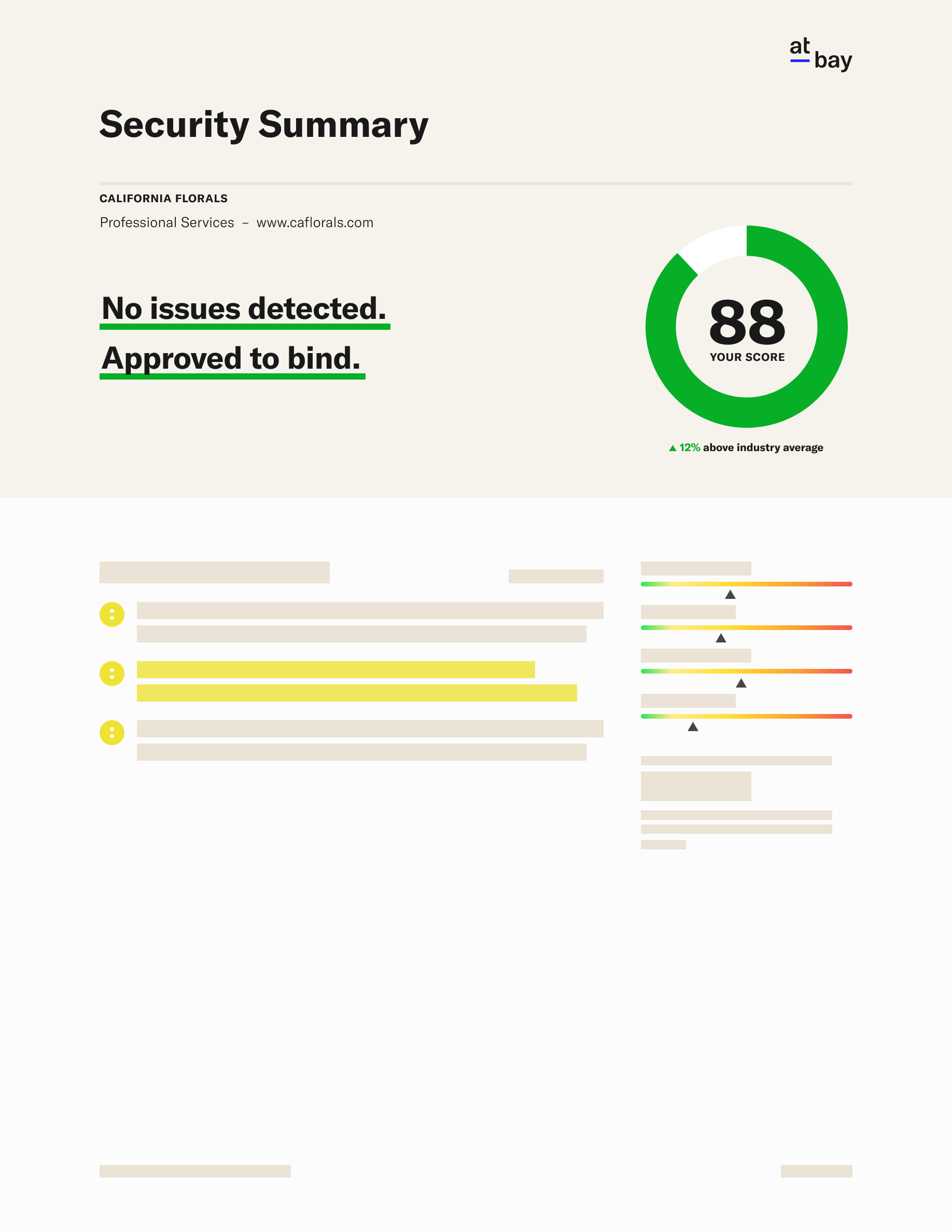 Leverage Cyber Insights to Simplify Coverage Decisions
We distill complex cyber security concepts into clear, concise explanations. Our findings are organized in a way that lets your client prioritize the most significant risks.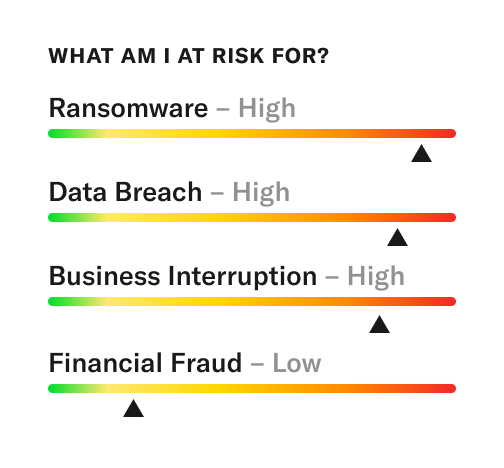 Provide Your Client With Security Recommendations
We show your client how to address their security issues. Some recommendations can help improve their premium and terms, while others must be resolved to bind a policy.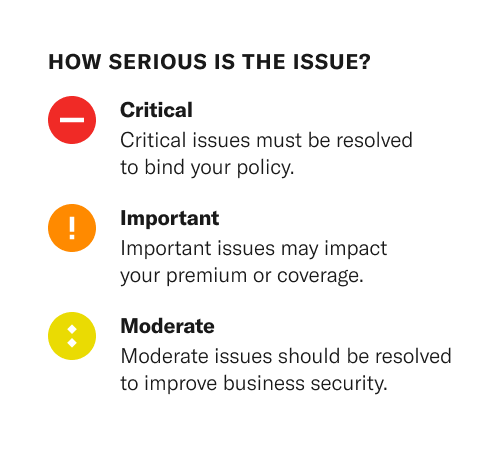 Explain Cyber Risk in Terms Your Client Cares About
We compare your client to similar businesses to benchmark their risk. Our industry data and case studies help estimate the potential impact of a cyber attack.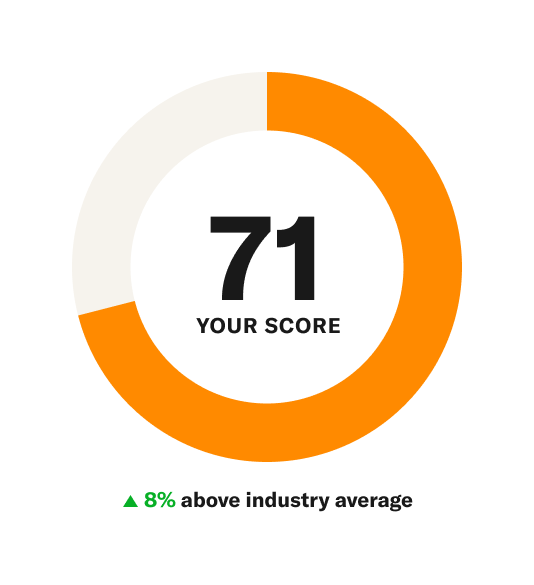 Level Up on Digital Risk
The Knowledge Center is a hub for new topics and insights that empower you to be a strategic partner to your clients on cyber risk.