Unlock more business on the Broker Platform
The At-Bay Broker Platform is the fastest and easiest way to quote insurance products provided by At-Bay. Get quotes in minutes, customize and bind online, and collaborate with your team to manage policies efficiently.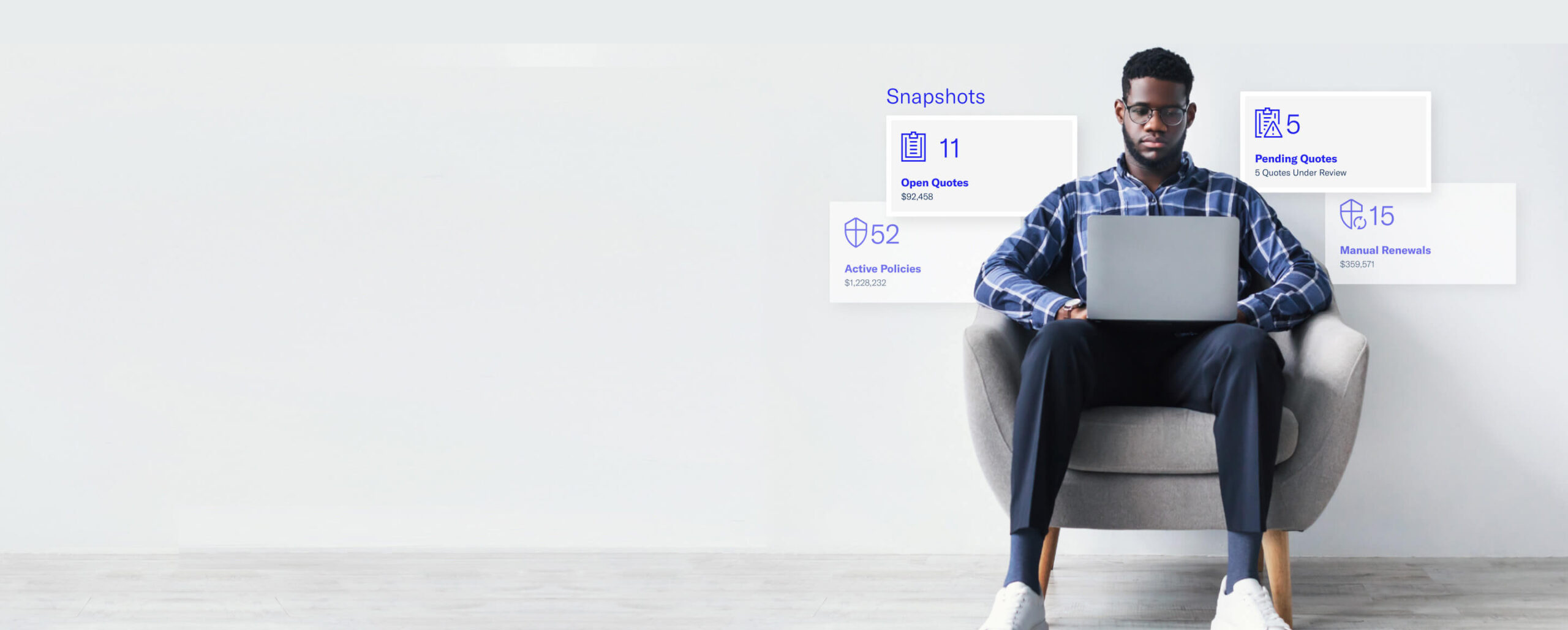 The automated platform built for brokers
The speed and scope you need to quickly quote, customize, bind and manage renewals for Cyber, MPL, and Tech E&O policies.
Learn how to get started
Get a Cyber, Tech E&O, or MPL quote in under 2 minutes
Leverage risk tools and security expertise
Manage all your accounts and renew policies in one place
Give retail partners direct access to quote on your behalf with our White Label platform
Collaborate with your team using Team View
Talk to our Underwriting Support team at anytime
How it works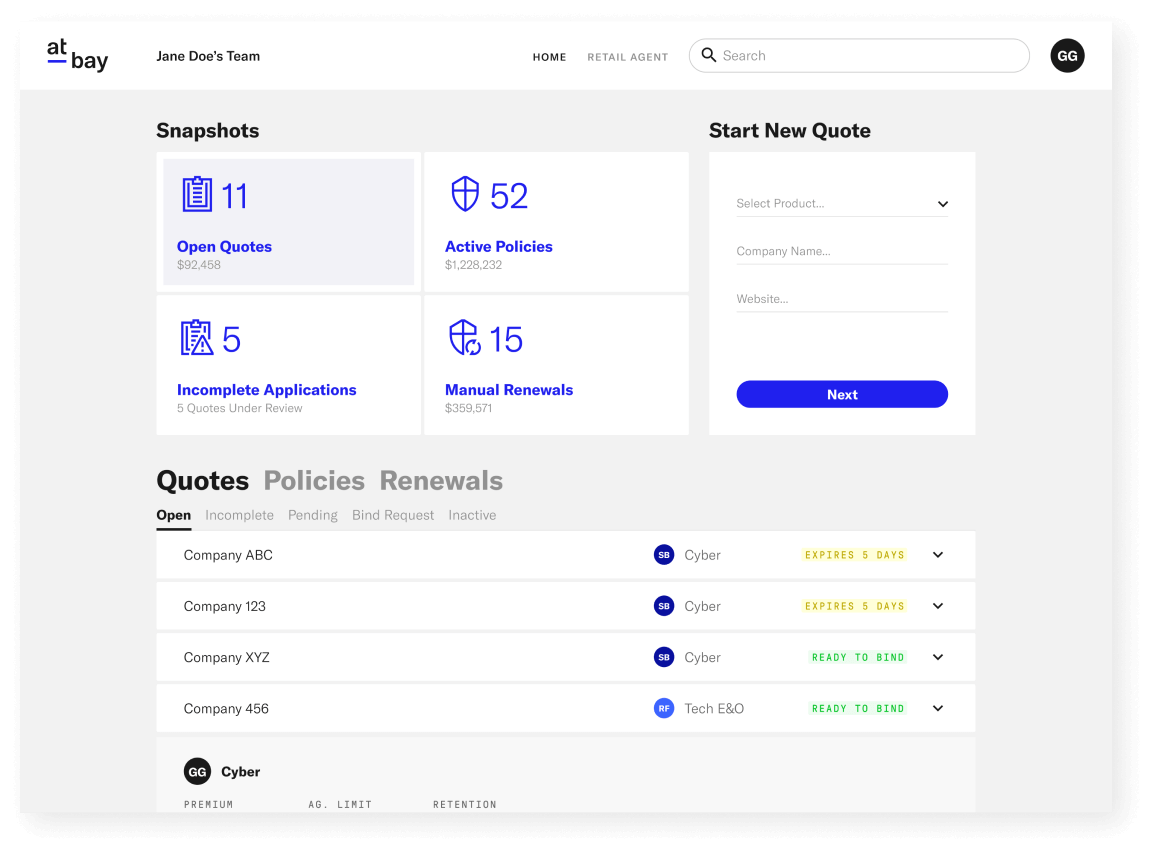 View your dashboard
View your teams' accounts including open quotes, active policies and upcoming renewals, all in a centralized dashboard.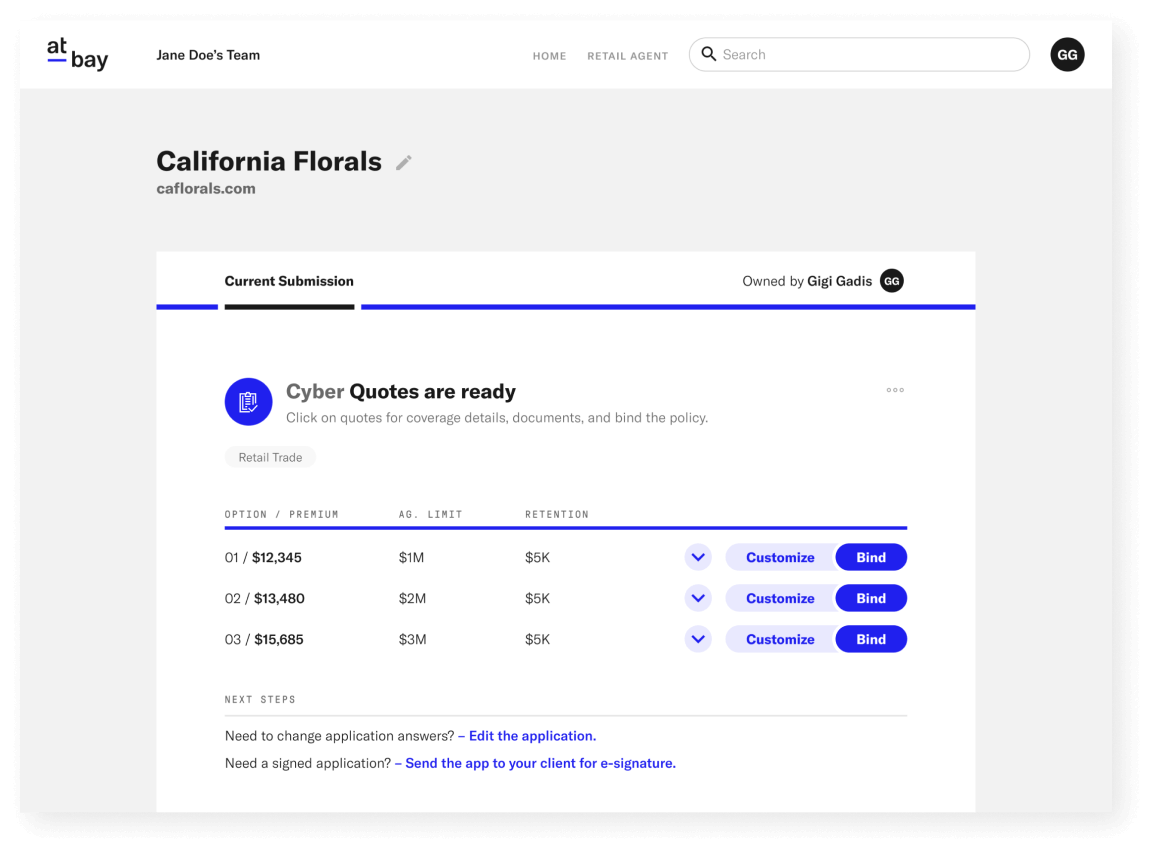 Create a quote
Start a quote by completing a short application in under two minutes. Questions about the application? Simply use the chat feature to get help from our Underwriting Support team.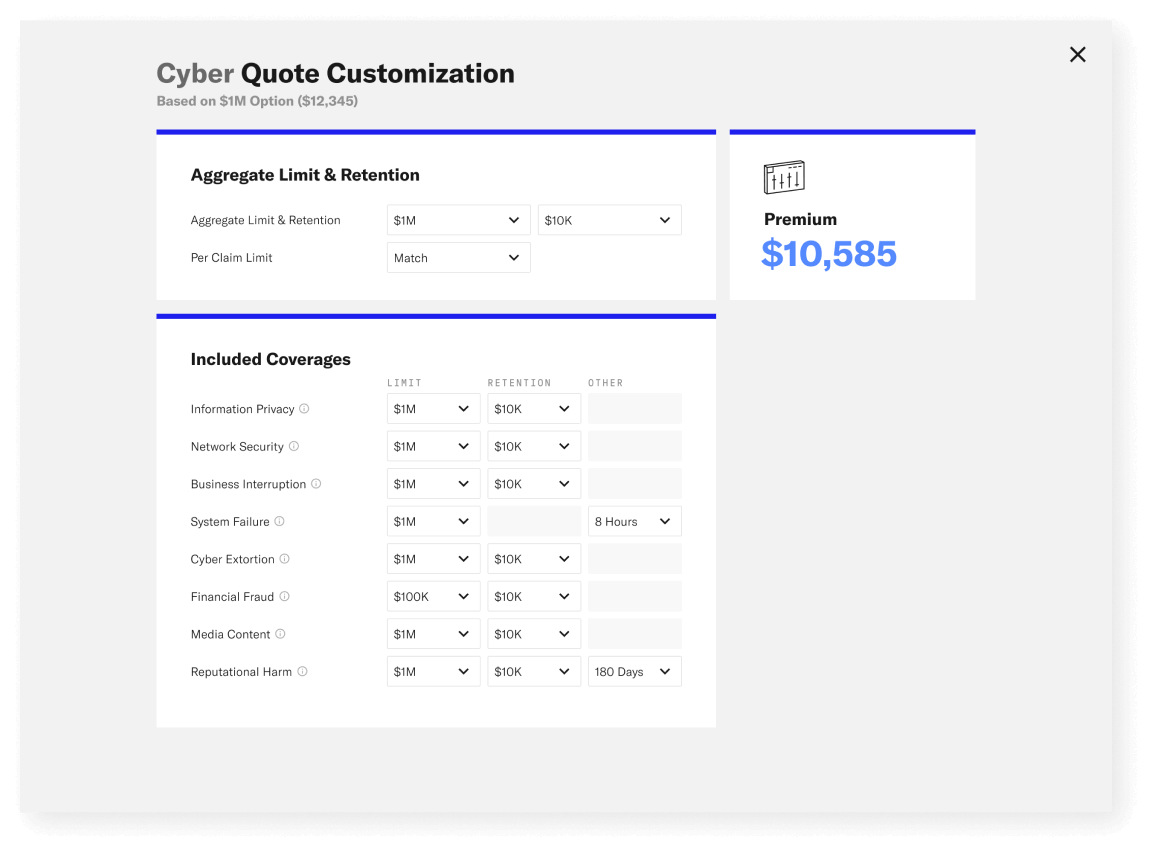 Customize your quote
Update coverage details based on your client's needs adjusting aggregate and coverage-specific limits and retentions. The policy premiums automatically recalculate.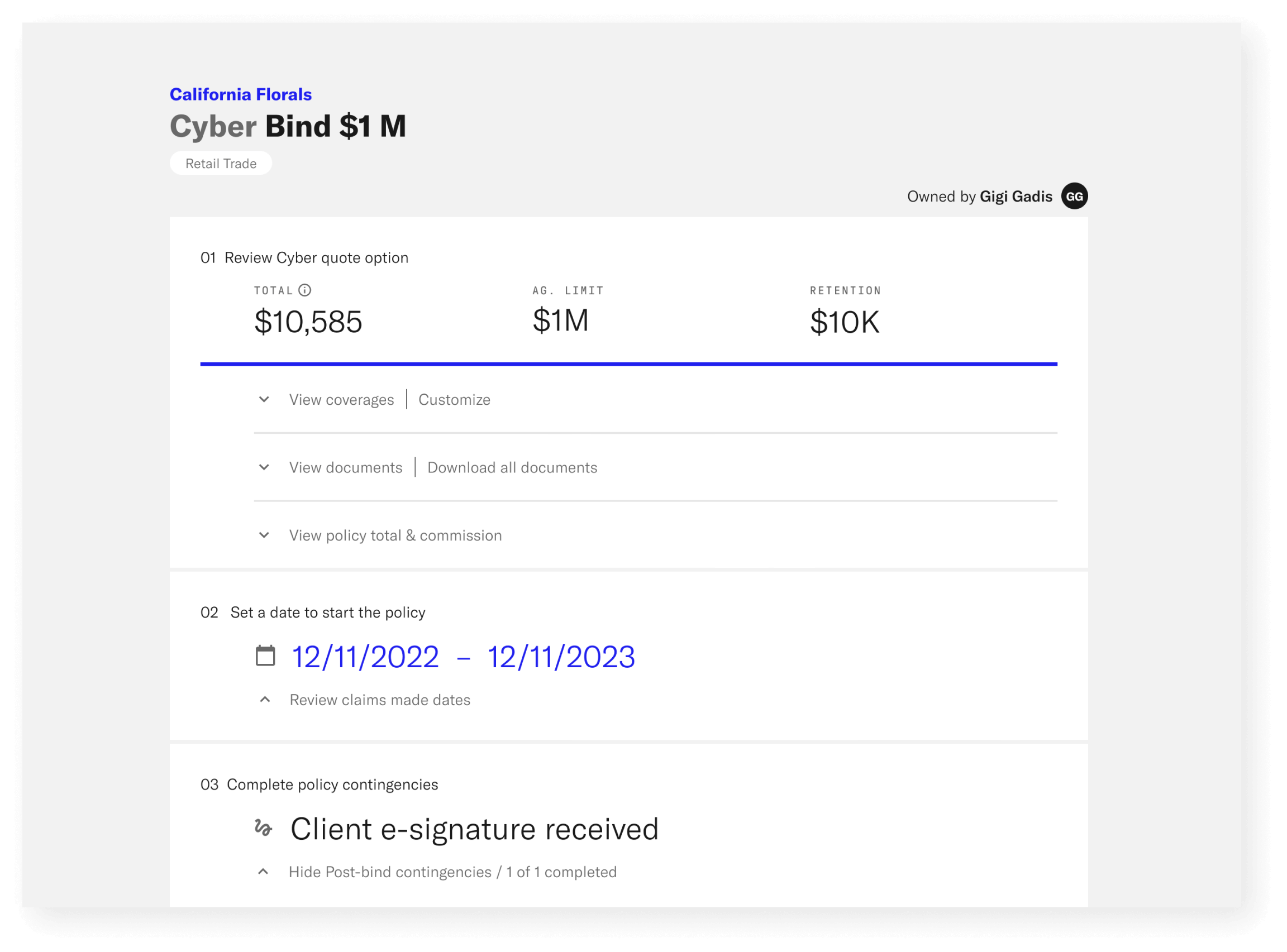 Bind your policy
Bind your policy with three simple steps. First, review the quote with all coverages and downloadable documents. Then, select the effective date. Finally, complete the contingencies and request an e-signature. Done!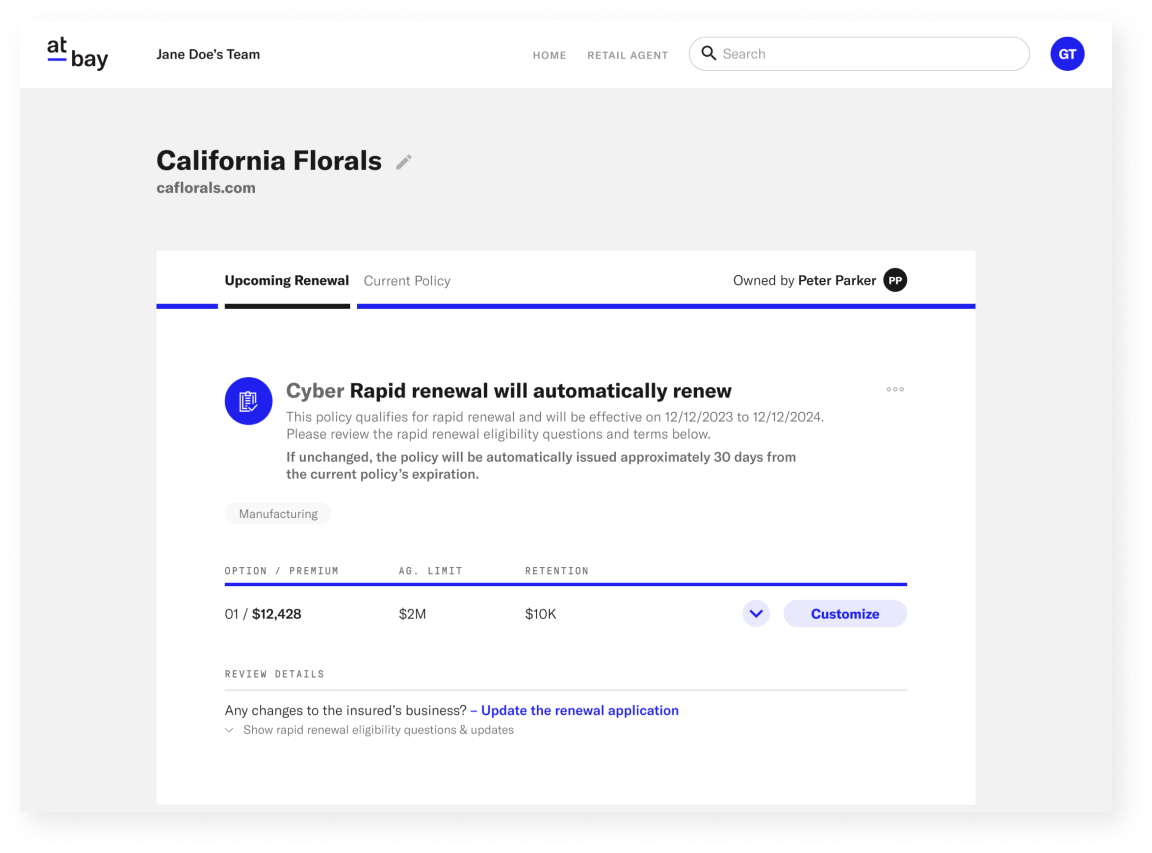 Manage renewals
Access to both rapid and manual renewals is available directly from your dashboard. Rapid renewals will automatically bind 15 days before the policy expires. Manual renewals can be managed through the customizing and binding process.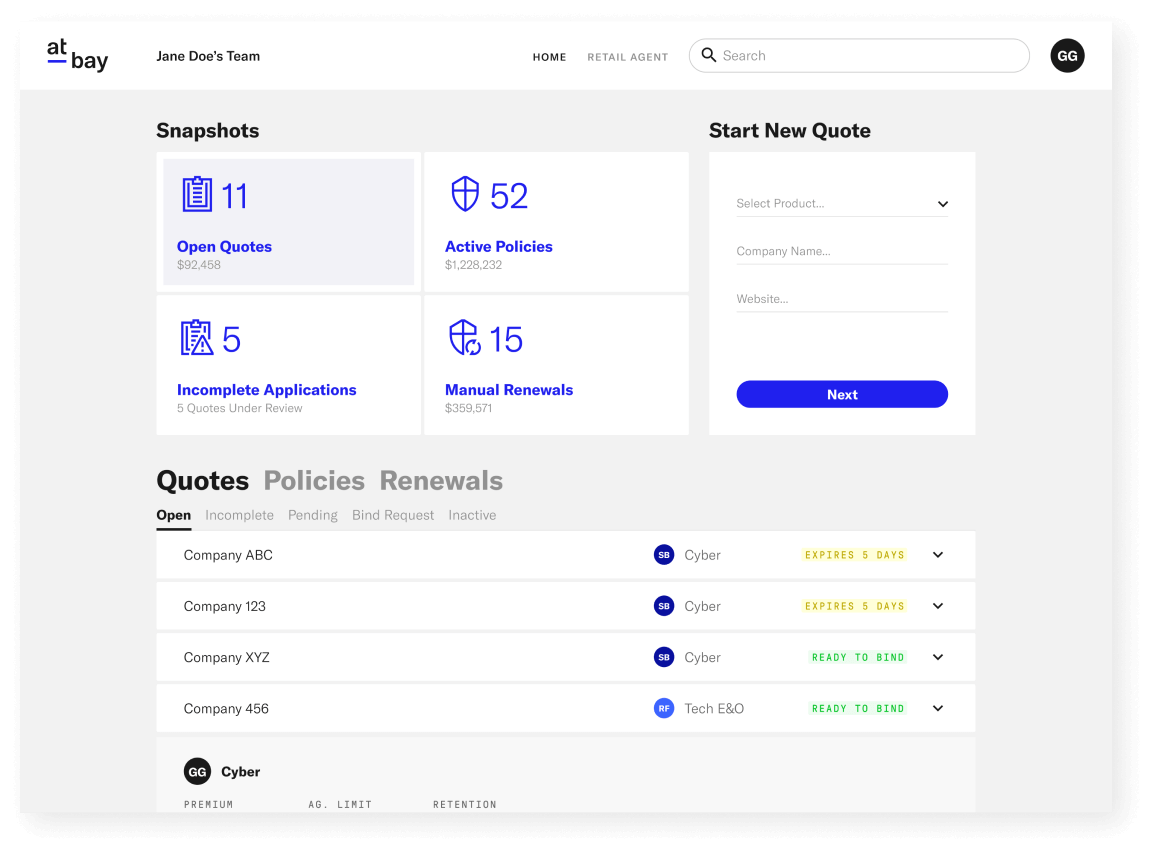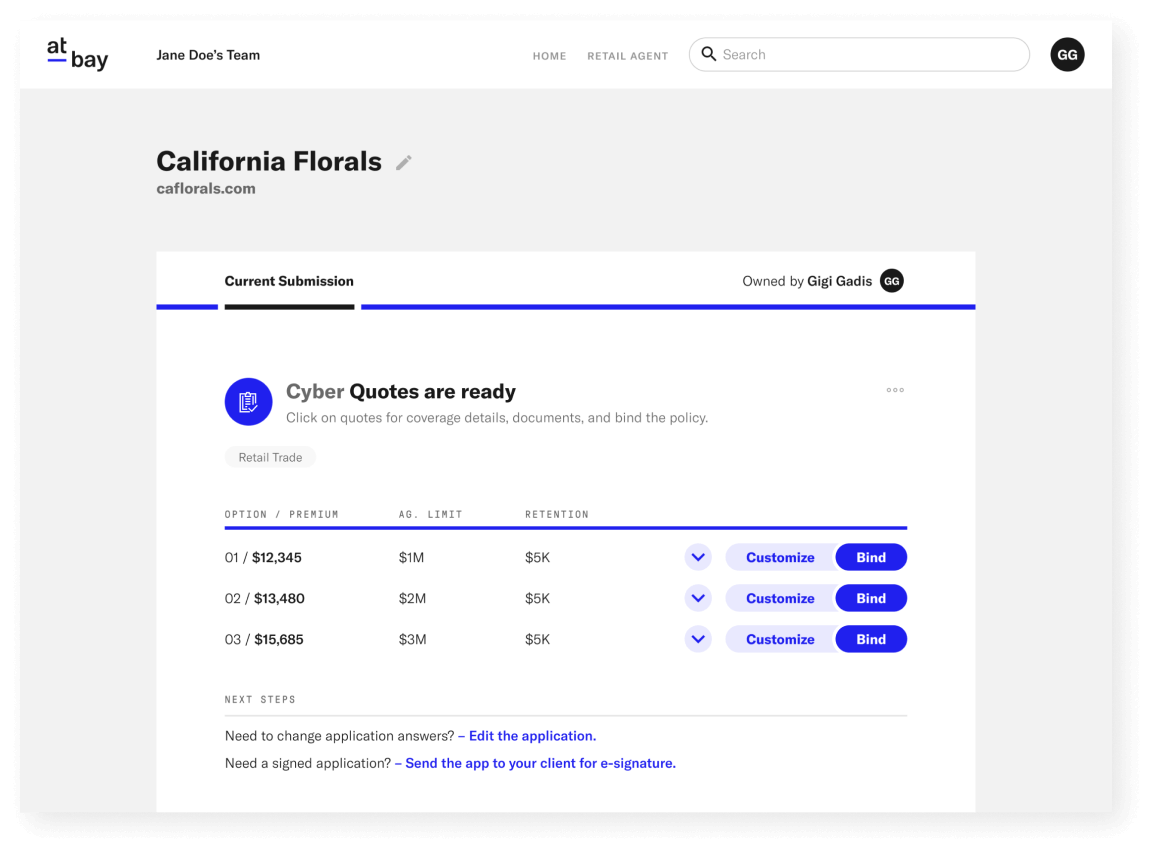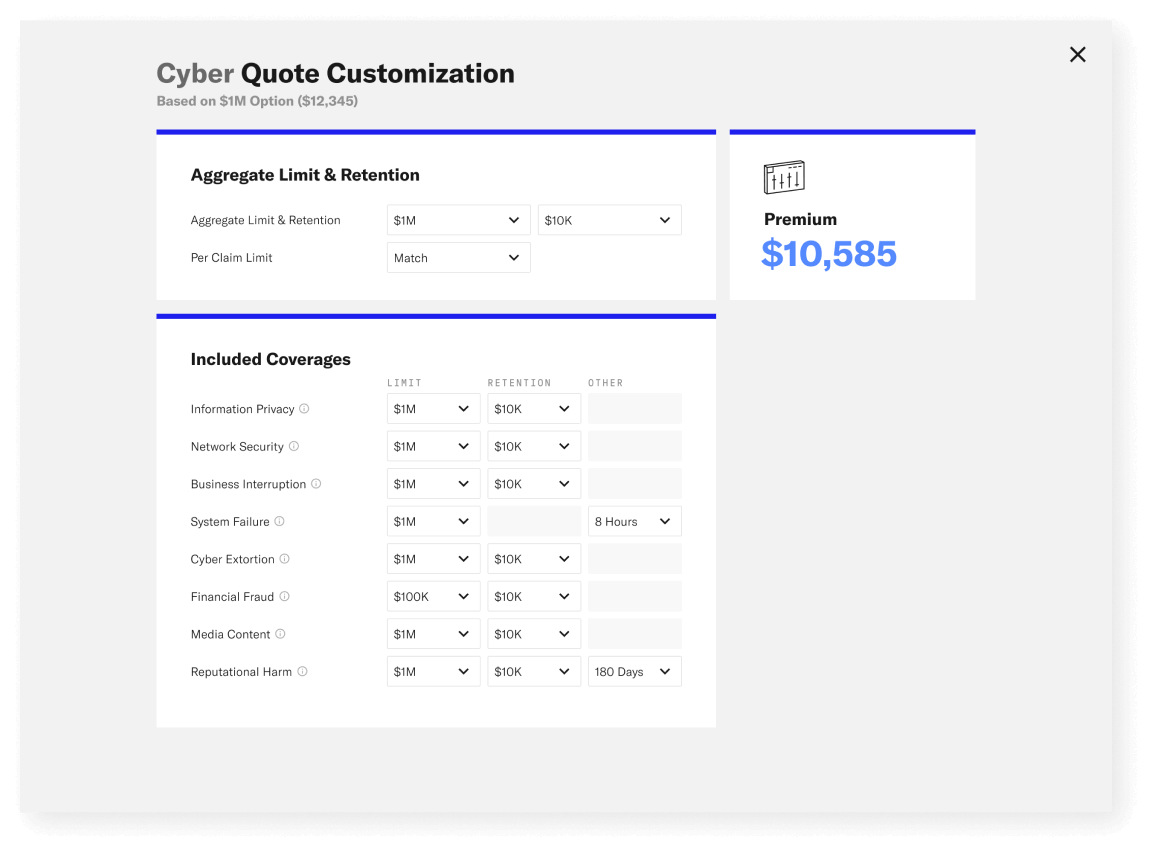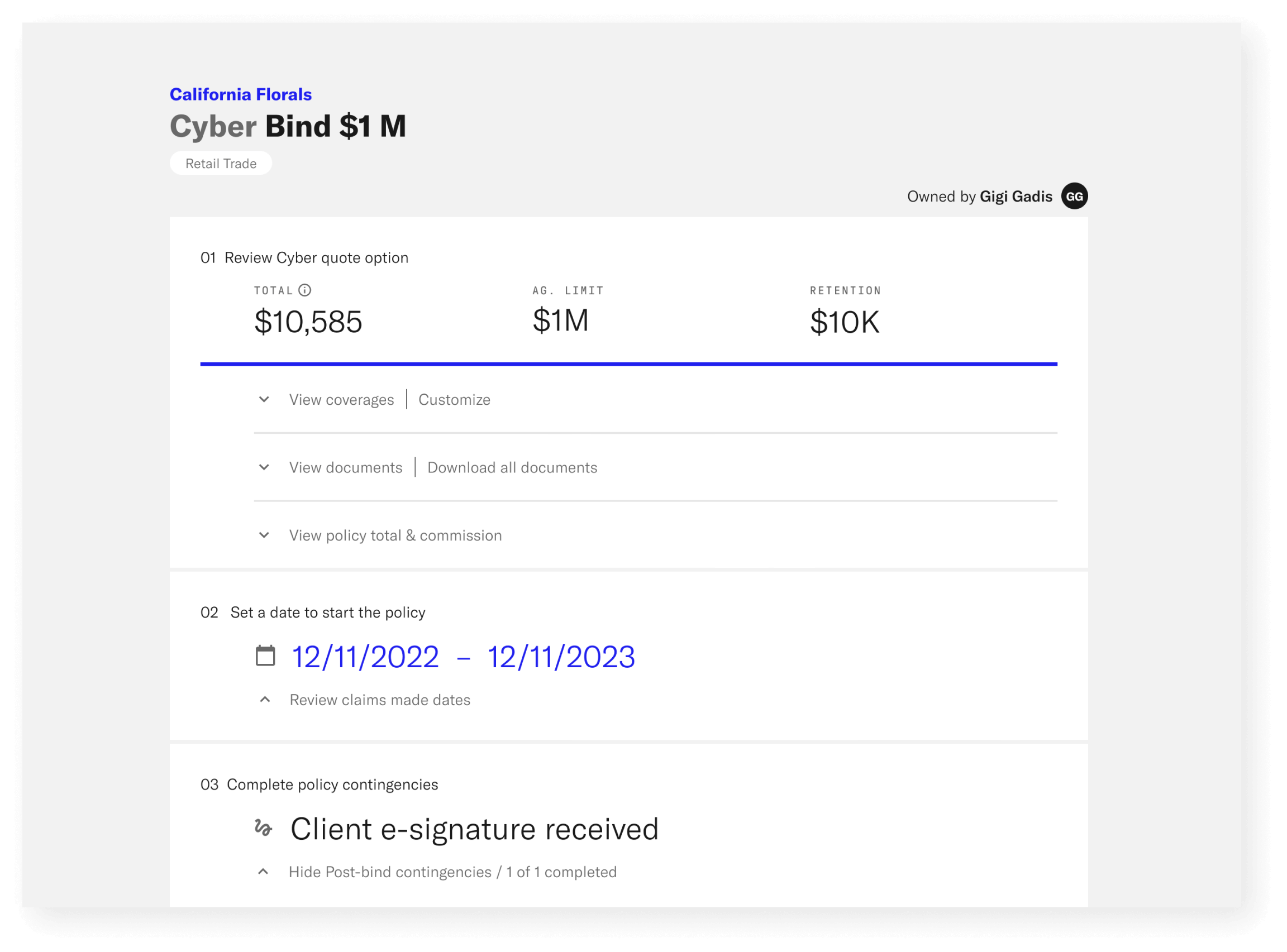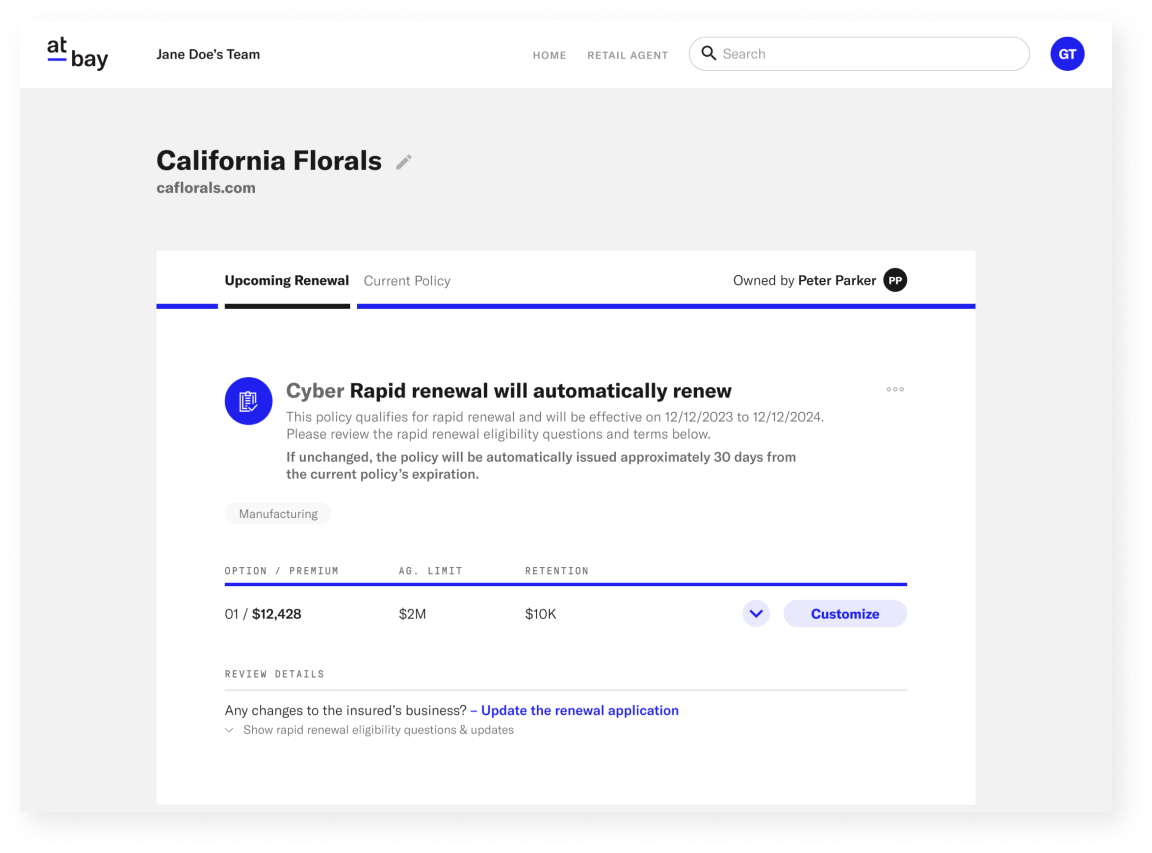 Our brokers say it best
"The speed of the Broker Platform is unmatched. No slow loading times. No page-swapping. The At-Bay platform responds instantaneously to each click with zero delay, plus you get the flexibility to quickly amend quotes as needed."
"I have been working as a wholesaler for more than 20 years and the speed and efficiency with which the Broker Platform operates, combined with the underwriting and claims expertise, makes them a premier partner!"

"From the beginning, At-Bay has wanted to handle cyber insurance differently and they have succeeded in doing so. From their customer service to their security checks in underwriting, the team is a great resource and collection of underwriters for your technology and cyber liability needs."
Resources
Everything you need to get the most from At-Bay's Broker Platform
Getting Started on the Broker Platform
Learn how to quote, bind, and manage all your accounts with At-Bay.
Learn more
Broker Platform Training Sessions
Appointed brokers get access to training sessions on the Broker Platform.
Sign up
Broker Platform Appetite Guides
Find Cyber, Tech E&O and Miscellaneous Professional Liability guides.
Download
View the Broker Platform demo
Frequently asked questions