Technology Built for Brokers
The way it's always been done isn't good enough anymore. We are dedicated to bringing the best of modern technology to the business of insurance, helping you do your job better, faster and easier than you ever imagined.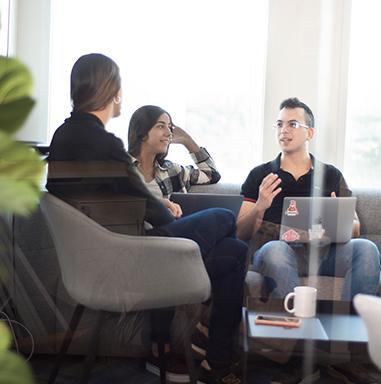 What Our Partners Say About the Broker Platform
Burns & Wilcox
"The speed of the Broker Platform is unmatched. No slow loading times. No page-swapping. The At-Bay platform responds instantaneously to each click with zero delay, plus you get the flexibility to quickly amend quotes as needed."
Worldwide Facilities
"I have been working as a wholesaler for more than 20 years and the speed and efficiency with which the Broker Platform operates, combined with the underwriting and claims expertise, makes them a premier partner!"
Brown & Riding San Francisco
"From the beginning, At-Bay has wanted to handle cyber insurance differently and they have succeeded in doing so. From their customer service to their security checks in underwriting, the team is a great resource and collection of underwriters for your technology and cyber liability needs."
Instant Quotes
Thanks to our automated underwriting technology, you can get bindable quotes in seconds, with fully customizable sub limits and retentions. The Platform is available to quote companies with revenue up to $100 million for Cyber and $25 million for Tech E&O.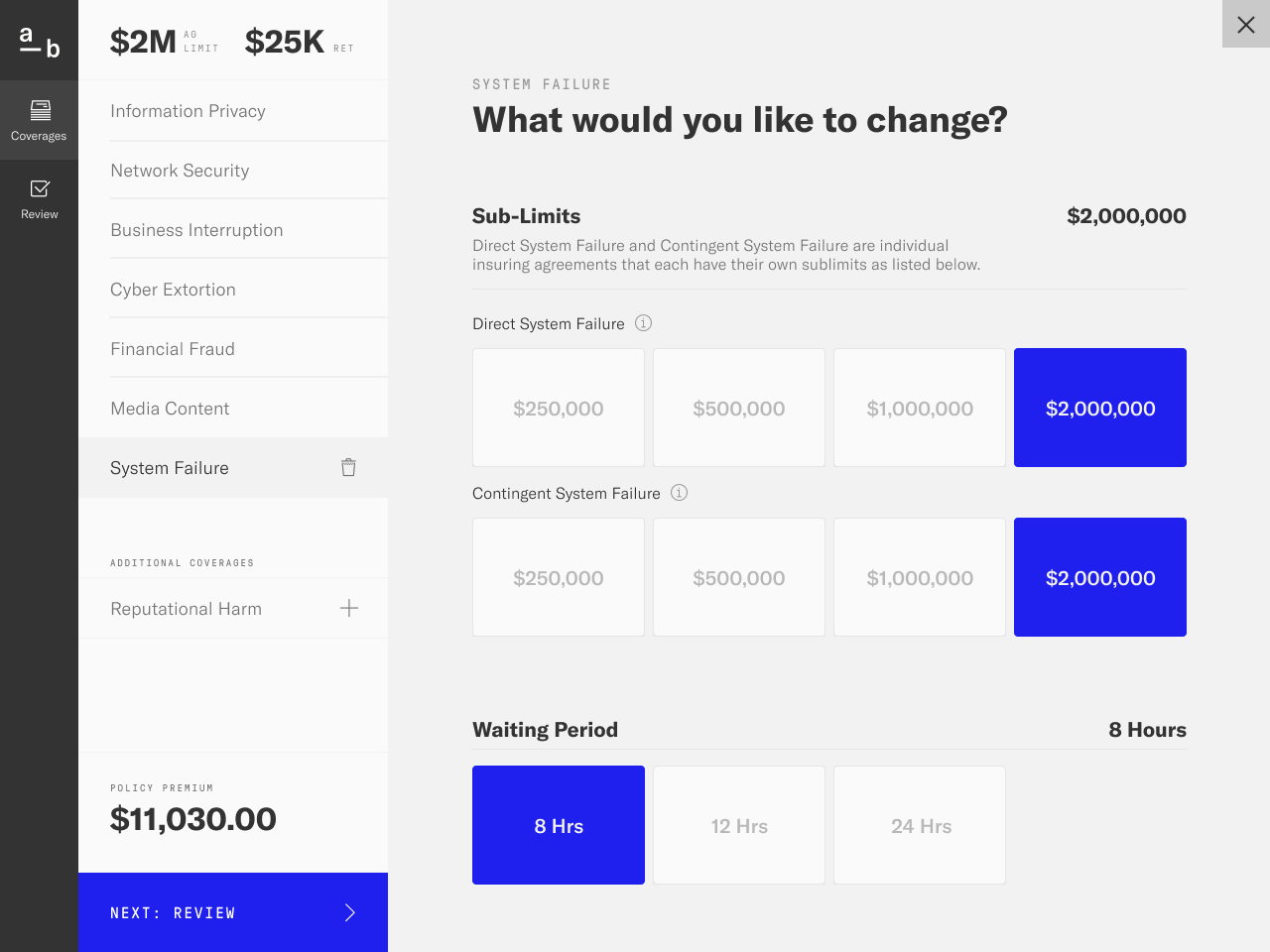 Clear, Actionable Security Insights
With every quote, we offer clear and actionable security insights to help your client avoid loss.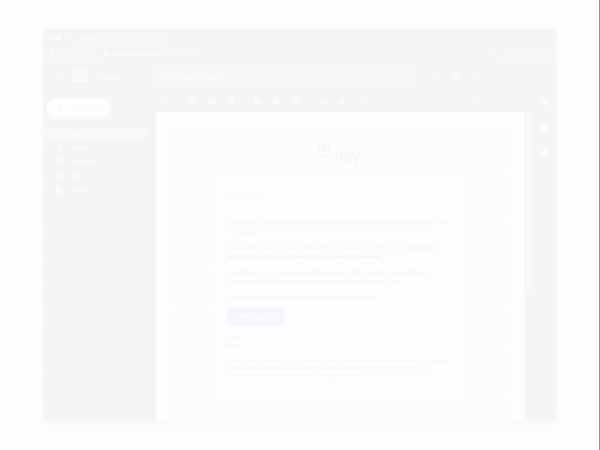 Give Your Retail Brokers Self-Service Access
The broker platform can reduce the back-and-forth between you and your retail agents. Customize the platform with your brokerage's brand, then simply send agents a link and let them handle the rest.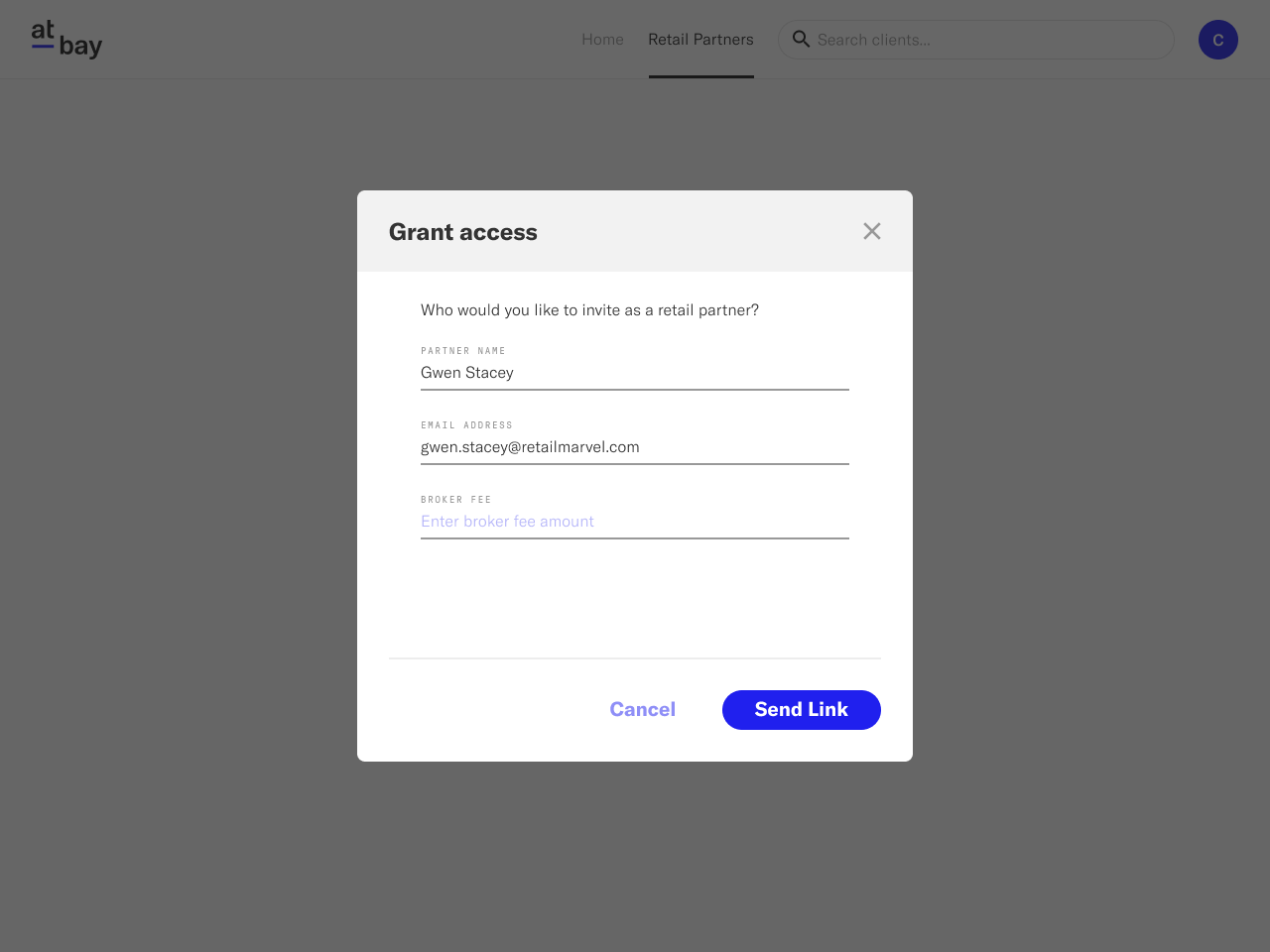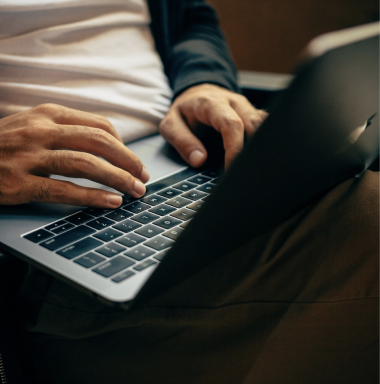 Sign Up for the Broker Platform