Article
Collaborating with Microsoft to Strengthen SMB Security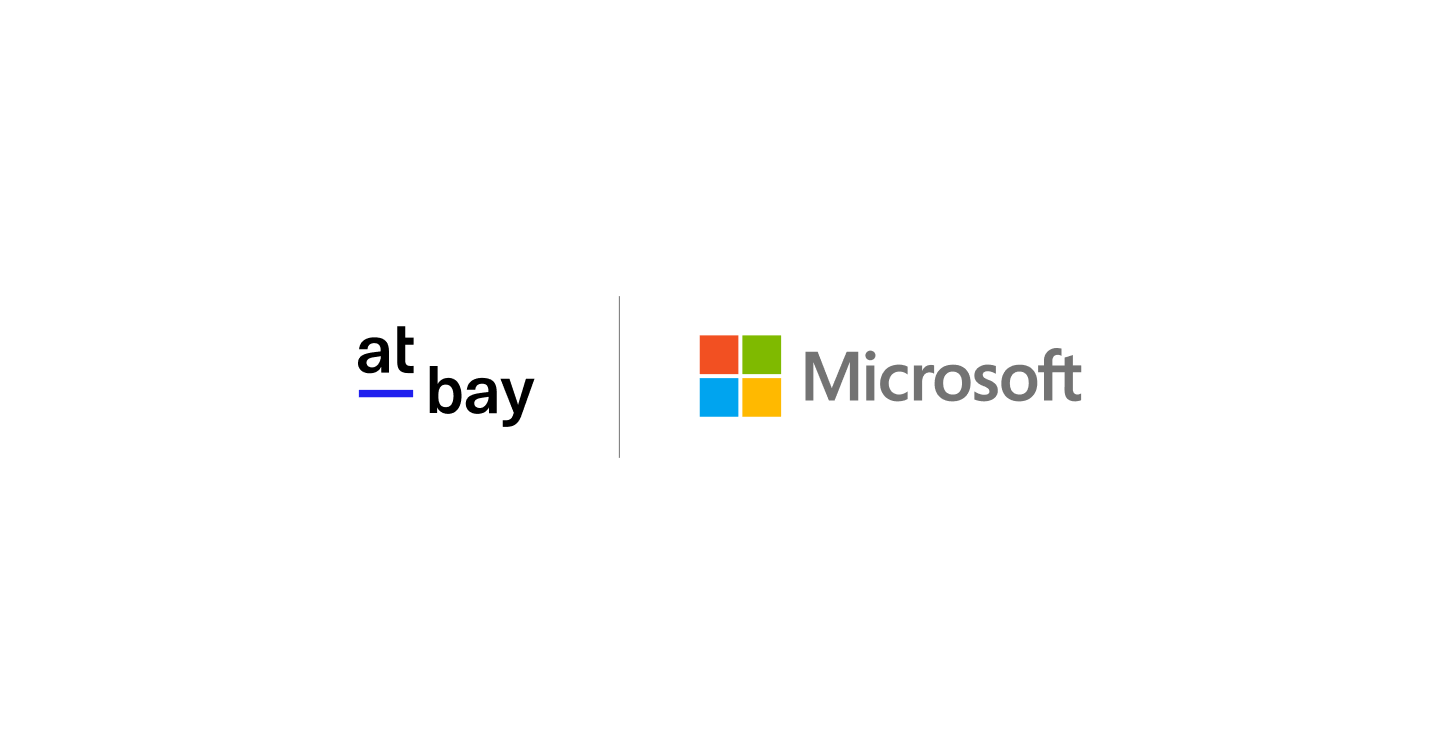 Today, we are announcing a partnership with Microsoft to help raise the bar for small businesses security. We have worked together with Microsoft to identify security controls within Microsoft 365 that have a high impact on loss results and will work together with Microsoft and its customers to implement those controls, in return for significant savings on their cyber insurance premiums.
Insurance has always played a key role in figuring out what drives new risks, and cyber security is no different. At-Bay is an insurance provider built by security experts and in partnership with software and security vendors we can close the feedback loop, identify the key drivers of better security and reward customers for adopting them through better insurance rates.
Microsoft is a large investor in At-Bay and has supported us in our last three funding rounds through its venture arm M12 — and not by chance.
Microsoft is the largest business software provider in the world, and as such has the biggest opportunity (and responsibility) to increase the security of small businesses. We have often been critical of Microsoft for choices they have made around building insecure product features (e.g. Excel Macros) or lacking security controls in key products (e.g. Remote Desktop Protocol login security), but have found a very strong commitment from their senior leadership to security. We couldn't be more excited about this important first milestone on our journey to make a real and lasting impact on the security of every small business and organization.
I am dumbfounded by the huge impact our team has had on the security of our customers. Through a combination of technical underwriting and active risk monitoring, we have helped reduce the frequency of ransomware claims by more than seven times, compared to the industry average. We believe that partnering with Microsoft will help reduce the risk exposure of our customers even farther and set a new baseline for SMB security.
Learn more about the details of our first partnership offering.