Article
Meet Dylan Ottaway, Risk Analyst – Decision Engine
Employee Spotlights showcase the talented employees who contribute to At-Bay's work and culture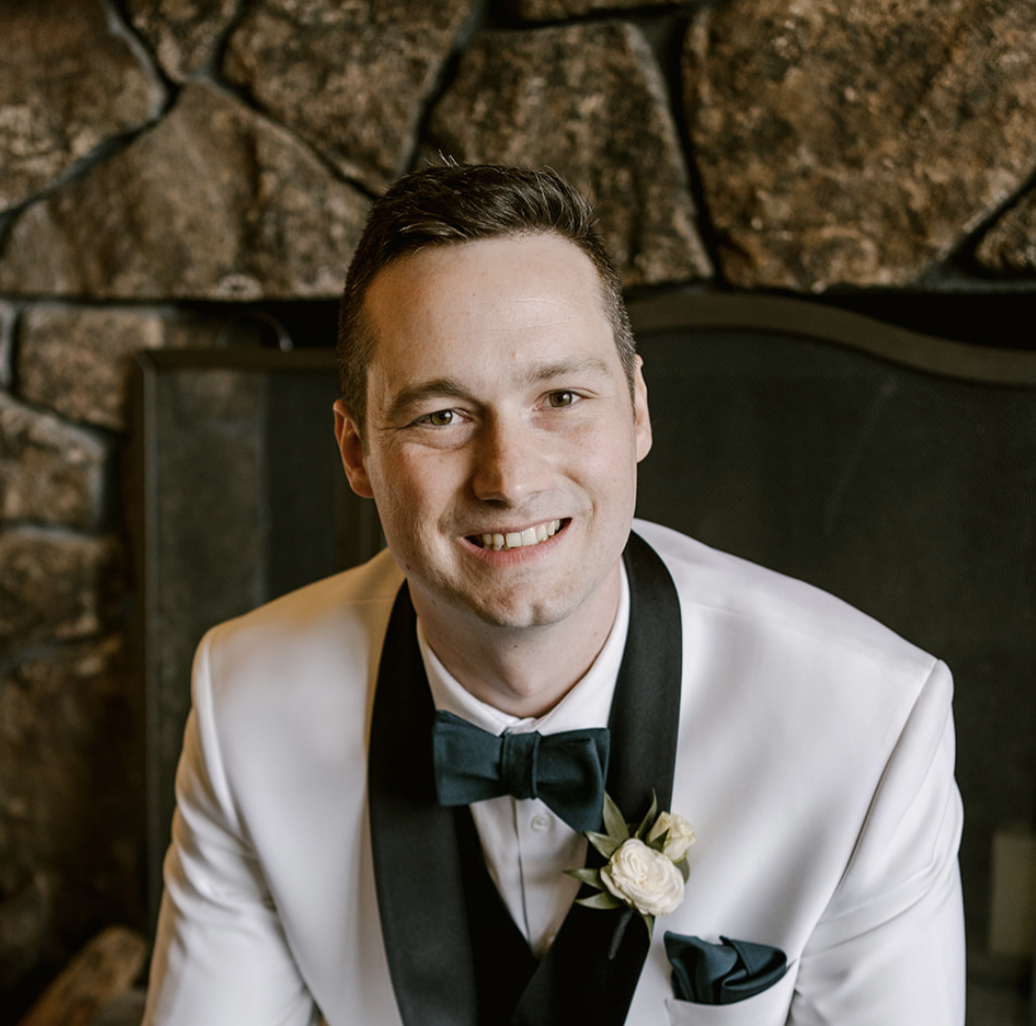 Dylan Ottaway joined At-Bay in March 2022 as a Risk Analyst on the Decision Engine (DMN) team, where he runs and operates the DMN with his teammates. He works closely with the Analytics, Actuary, Underwriting, Product, and Research and Development (R&D) teams to gain insight into what strategic actions to take for the company. 
In a short time at the company, Dylan has already helped launch products that have expanded At-Bay's capabilities and delivered greater value for our insureds. He also completed his MBA at Santa Clara University in May 2023. 
We spoke to Dylan to learn more about his accomplishments at At-Bay over the past year, his formula for turning a bad day into a good one, and the best life advice he has ever received. 
What's a Recent Project You Worked on That You're Proud of? 
Launching an admitted cyber insurance product was an exciting milestone for At-Bay, which makes it an exciting project to contribute to. 
When I was first hired, this was one of the first projects I worked on. Admitted has opened many doors for the company, added more potential product offerings, and progressed At-Bay toward its future goals.
How Do You Think At-Bay Adds Value to Businesses or the World at Large?
Insurance plays a vital role in an organization's protection and diversification of risk, while providing comfort for operations. At-Bay takes this one step further by actively monitoring, scanning, and providing a security service to our customers. 
Considering the current ransomware landscape and small businesses' technology and expertise gaps, At-Bay is in a very strong position to help. Not only do we protect businesses that cannot afford a cyber attack, but we actively help them patch any vulnerabilities we discover during their policy term. 
In addition to our market-leading insurance products, we have employed a state-of-the-art security team who are researchers by trade and experts in cyber security. We are not shy about sharing our research and discovery with the overall market, even though we are not providing insurance globally — yet.
What's the Best Life Advice You've Ever Received?
When I was young and being lazy about a simple life task like mowing the lawn or washing a car, my dad told me: "Even for mundane tasks, try your best — because what else are you doing? If you don't spend your time wisely and try your best, you're just wasting your time."
What's Your Process for Turning a Bad Day into a Good One?
This is a tough one. I have a loving wife and an awesome cat that keeps me positive. When things get tough, having a support system is important. 
Ignorance is bliss — this helps me minimize the size of problems that typically cause a bad day. Sometimes a bad day only negatively affects you and a few other people, which is very minute in the grand scheme of life. I also understand that tomorrow will come, and you are never stuck forever. Remembering this during a bad day is the hardest part because your vision of life gets shaded from reality. 
It's also hard to have a bad day when the softest baby animal on planet Earth loves you more than anything (aka my cat).
At-Bay is hiring! Check out our careers page to learn more and explore current job openings.