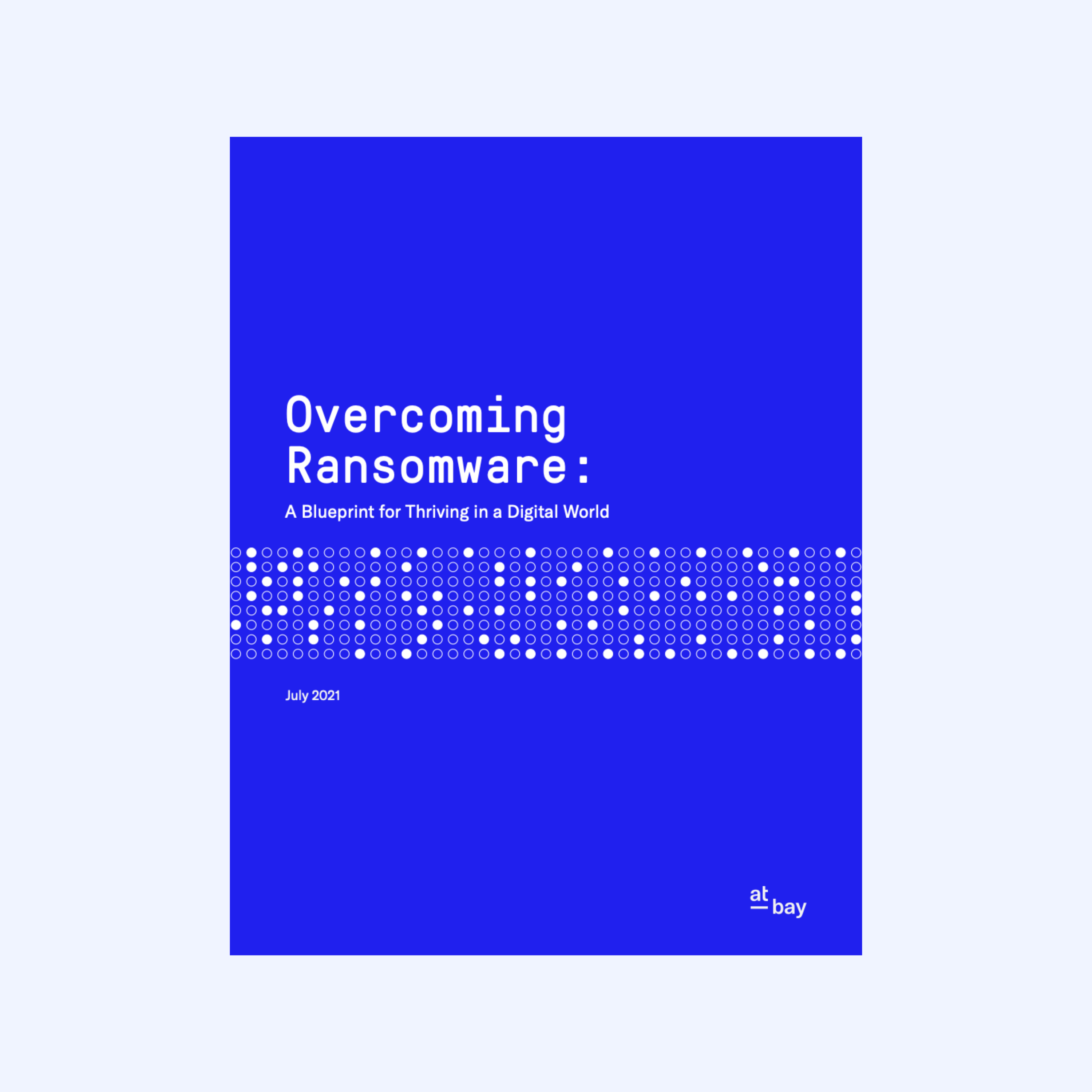 New Report
Overcoming Ransomware
As the insurance industry reels from ransomware, At-Bay has helped businesses stay secure year-round through a combination of technical underwriting and active risk monitoring. The result is a dramatic reduction in ransomware in At-Bay's portfolio. In this report, we share our blueprint for thriving in a digital world.
Overcoming Ransomware: A Blueprint for Thriving in a Digital World
Report Highlights
Active risk monitoring reduces ransomware attacks by 7x
Assessing portfolio security once a year misses 80% of RDP vulnerabilities
Active risk monitoring expedites software patching by 5x
Download your copy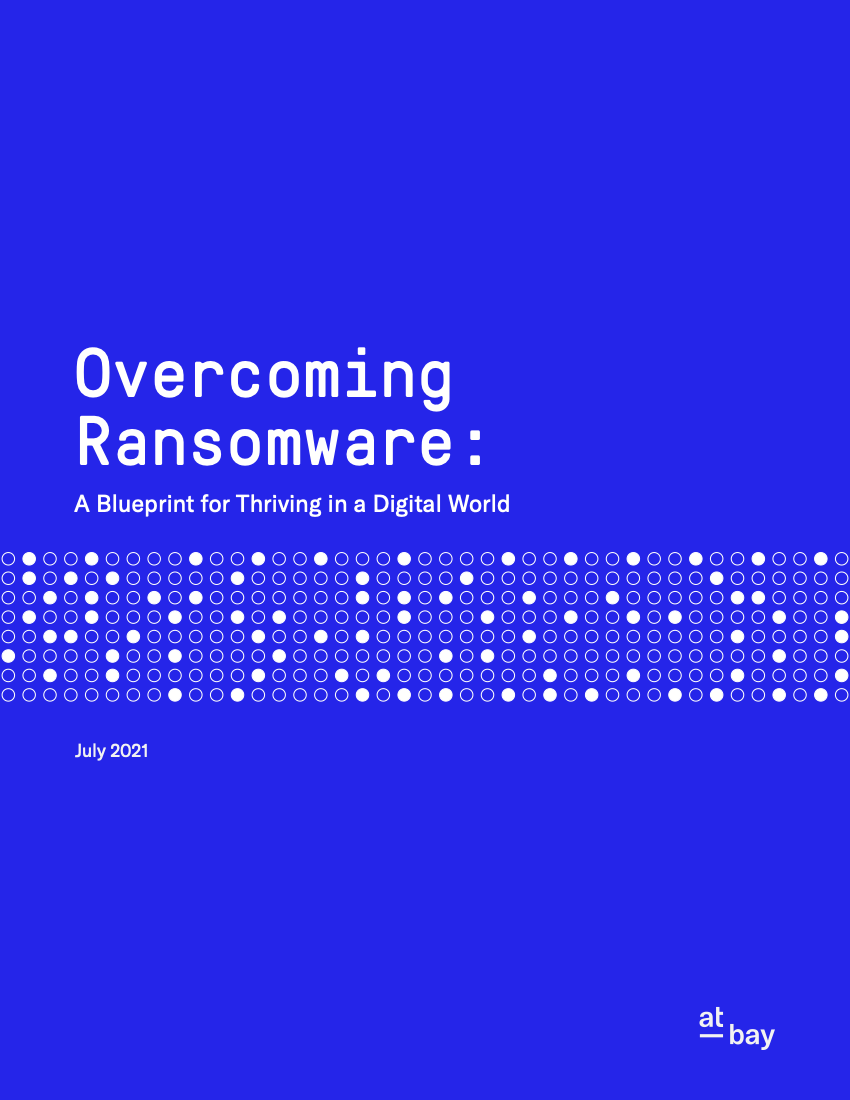 Thank you
Download to view the content.
Read the report now
Download the full report to learn how At-Bay is overcoming ransomware.