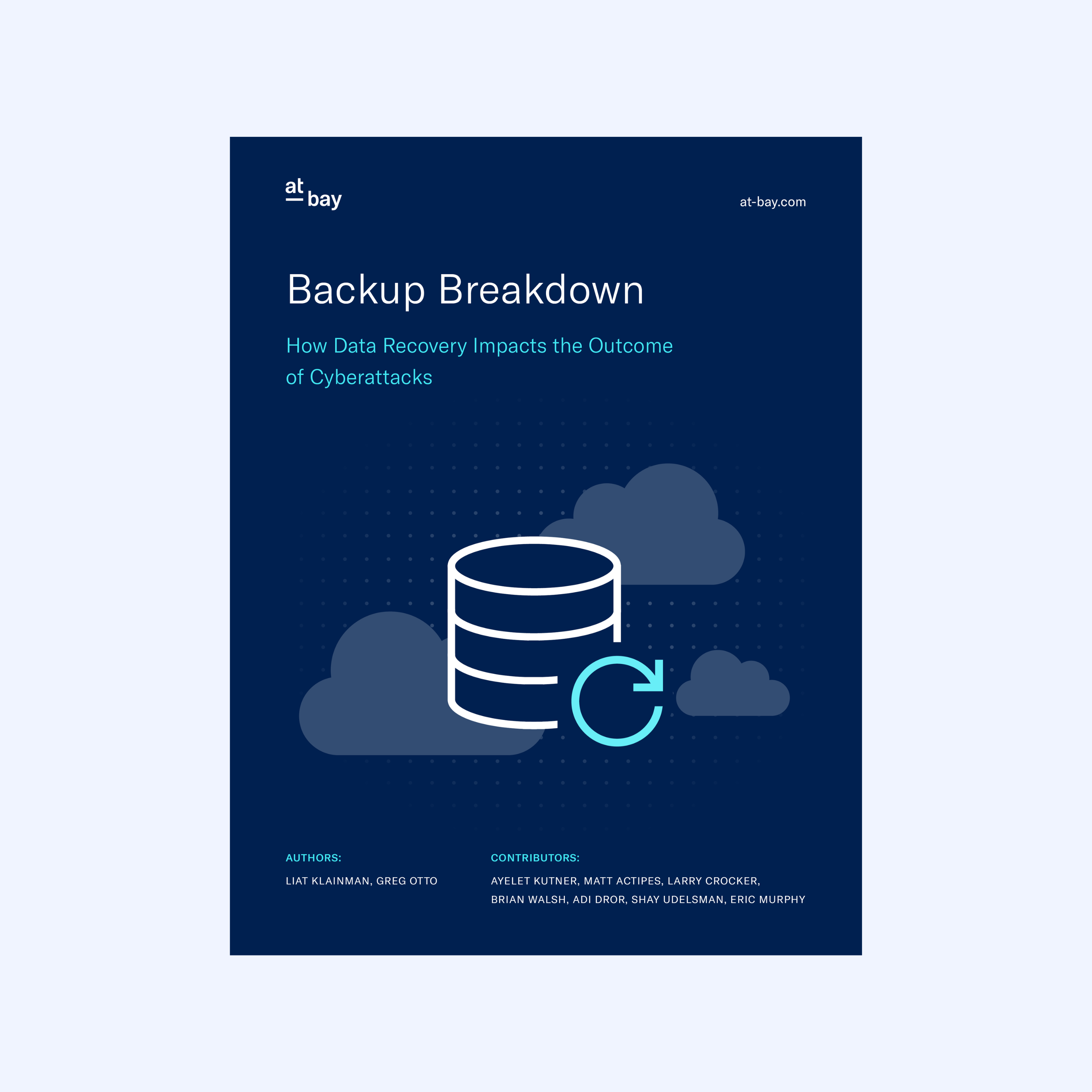 New Report
Don't Let A Failed Backup Break Your Business
At-Bay released a new report "Backup Breakdown: How Data Recovery Impacts the Outcome of Cyber Attacks" revealing the critical impact that data backups have on ransomware loss among US businesses.
Backup Breakdown: How Data Recovery Impacts the Outcome of Cyber Attacks
In this report, At-Bay's Cyber Research Team examines the role of data backups in reducing losses and downtime after an attack.
The report answers the following questions: 
Do backups lead to successful restorations?
Which backup solutions are most effective?
How much money do backups save organizations hit with ransomware?
How much can an organization save on cyber insurance premiums by having effective backups in place?
Download your copy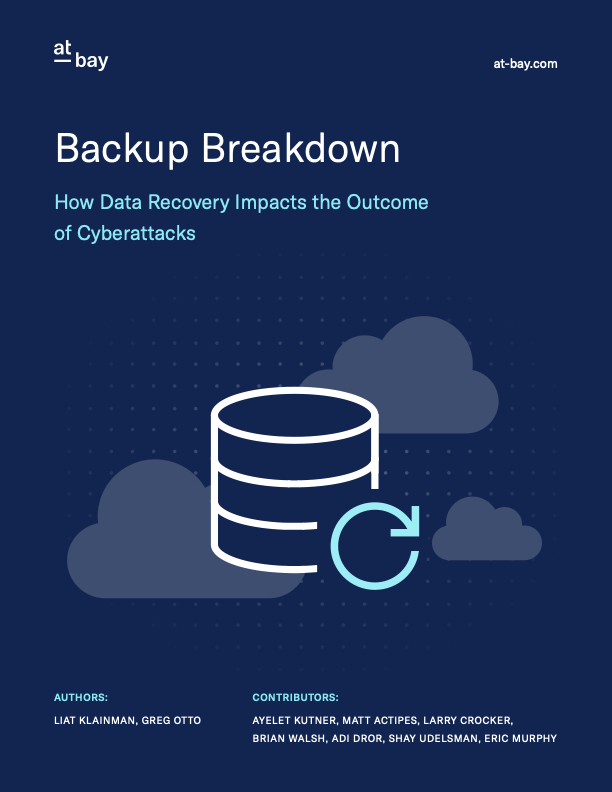 Thank you
Download to view the content.
Backups Stop Ransom Payments
Businesses that successfully restored from backups were 3X less likely to pay ransom. Our research finds that effective backups allow companies to be resilient in the wake of cyberattacks.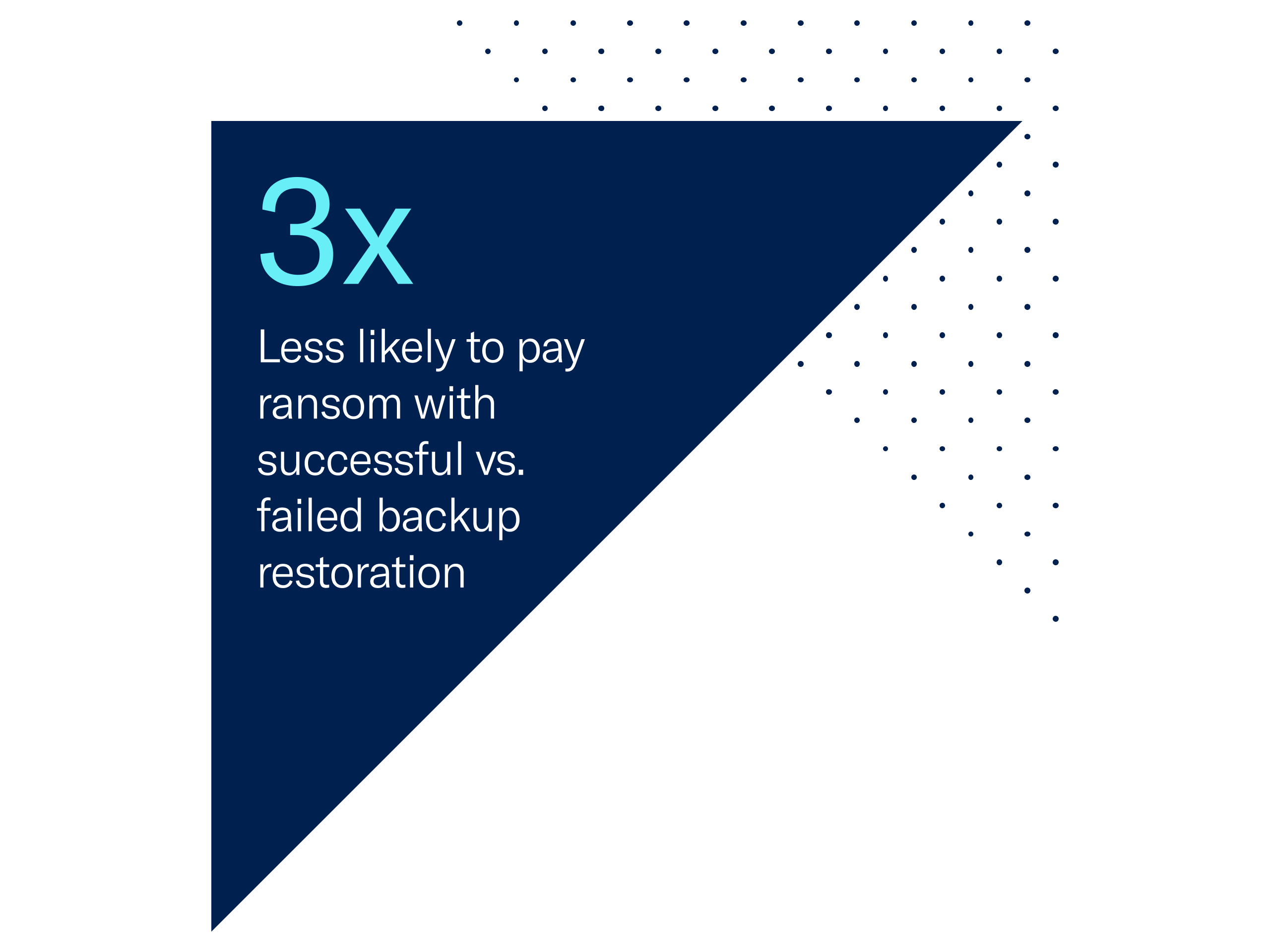 Backups Save Businesses Money
A successful backup significantly lowered financial losses - by up to 41% on average. At-Bay's research team further breaks down what backup types perform best and how much money they can save businesses.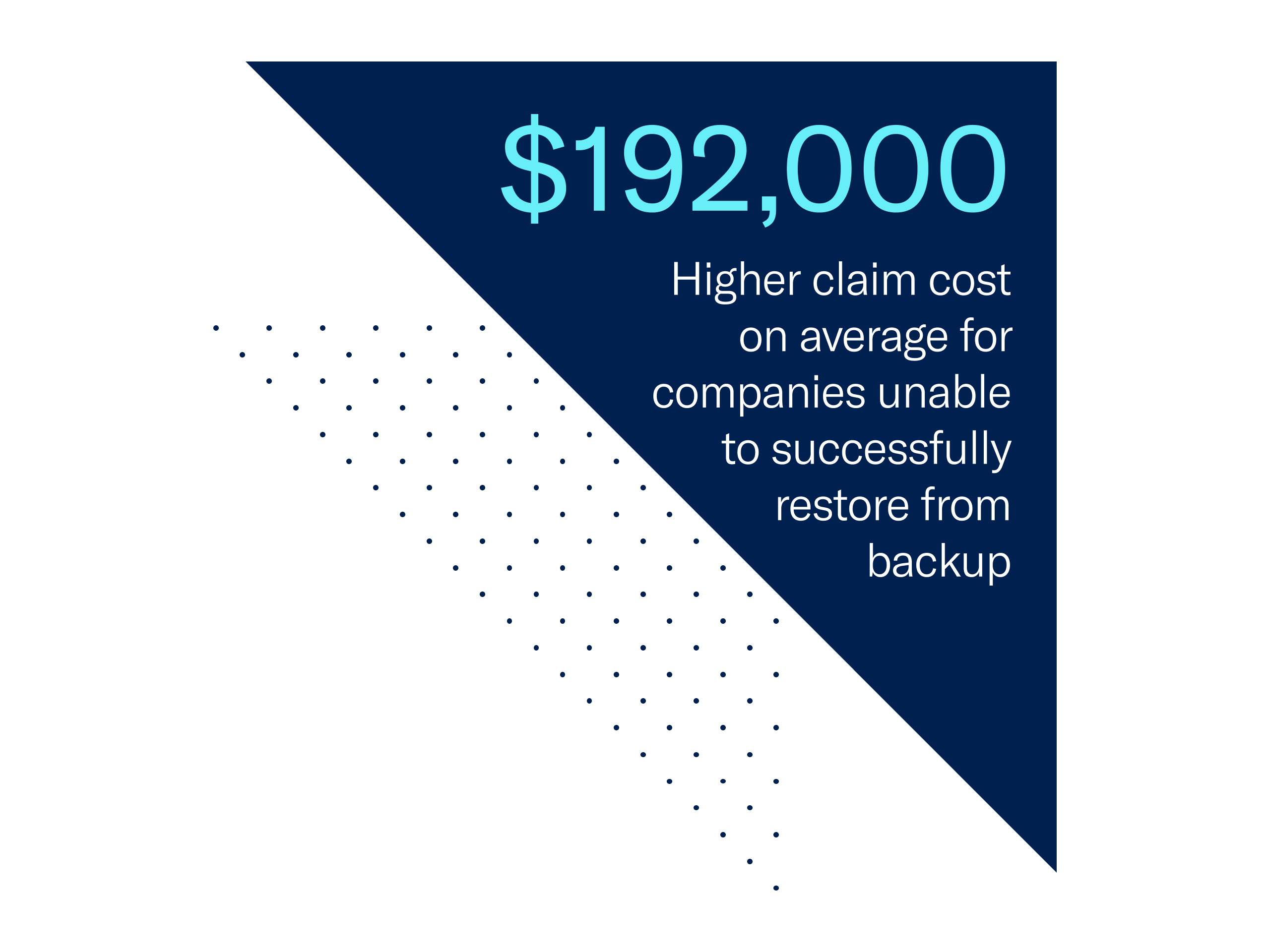 Backups Are Better in the Cloud
Our research found cloud backups perform far better than other types of backups. But, as our report notes, there are associated factors – like network bandwidth, data integrity and IT system inventory – that can impact a company's ability to fully benefit from backups. At-Bay's team of experts lay out the best ways for companies to boost their chances to successfully restore their systems and increase their resilience to cyberattacks.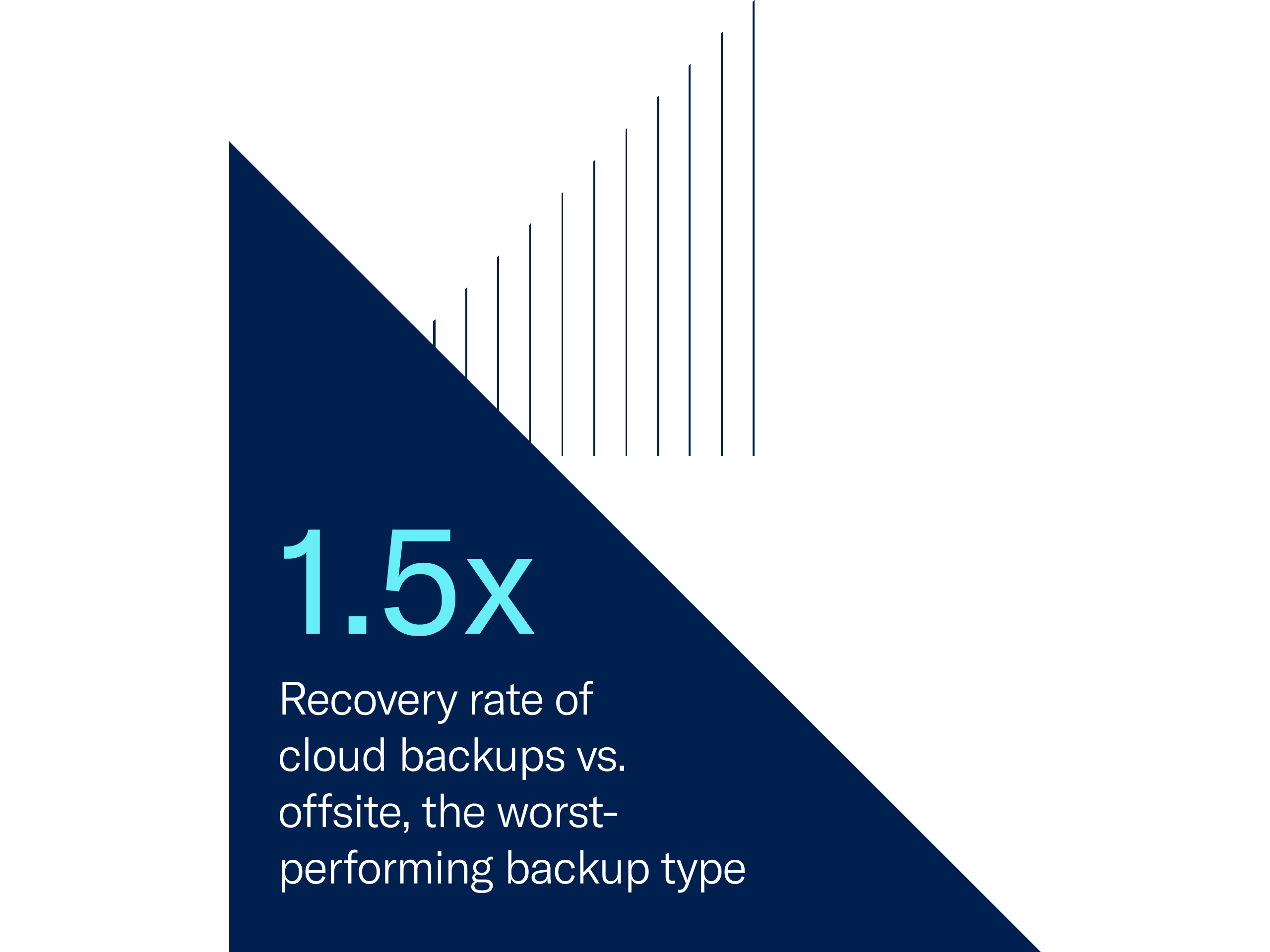 Read the report now
We trust this report helps guide businesses toward making the best decisions for their organizations and incorporate it into their multi-layered cybersecurity and data protection strategy.