Article
How to Get a Cyber Quote on the Broker Platform
Unlock more business with instant Cyber quotes on At-Bay's Broker Platform.
If you're looking to unlock more business with At-Bay, you've come to the right place to get instant Cyber quotes.
Our Broker Platform is specifically designed to simplify the submission process. With the Broker Platform, you get the advantages of speed and organization, as well as convenient access to At-Bay's competitive rates and comprehensive coverage.
Here's how to get a Cyber quote in under 2 minutes on At-Bay's Broker Platform.
1. Sign in to access the Dashboard
First, you'll need to sign in to the Broker Platform. Remember to use your work email address when signing into your account.
If you haven't created an account yet, you can quickly sign up for an account. 
Once you sign in, you'll see the dashboard. This is where you can get a quick snapshot of all your accounts, including open quotes and active policies.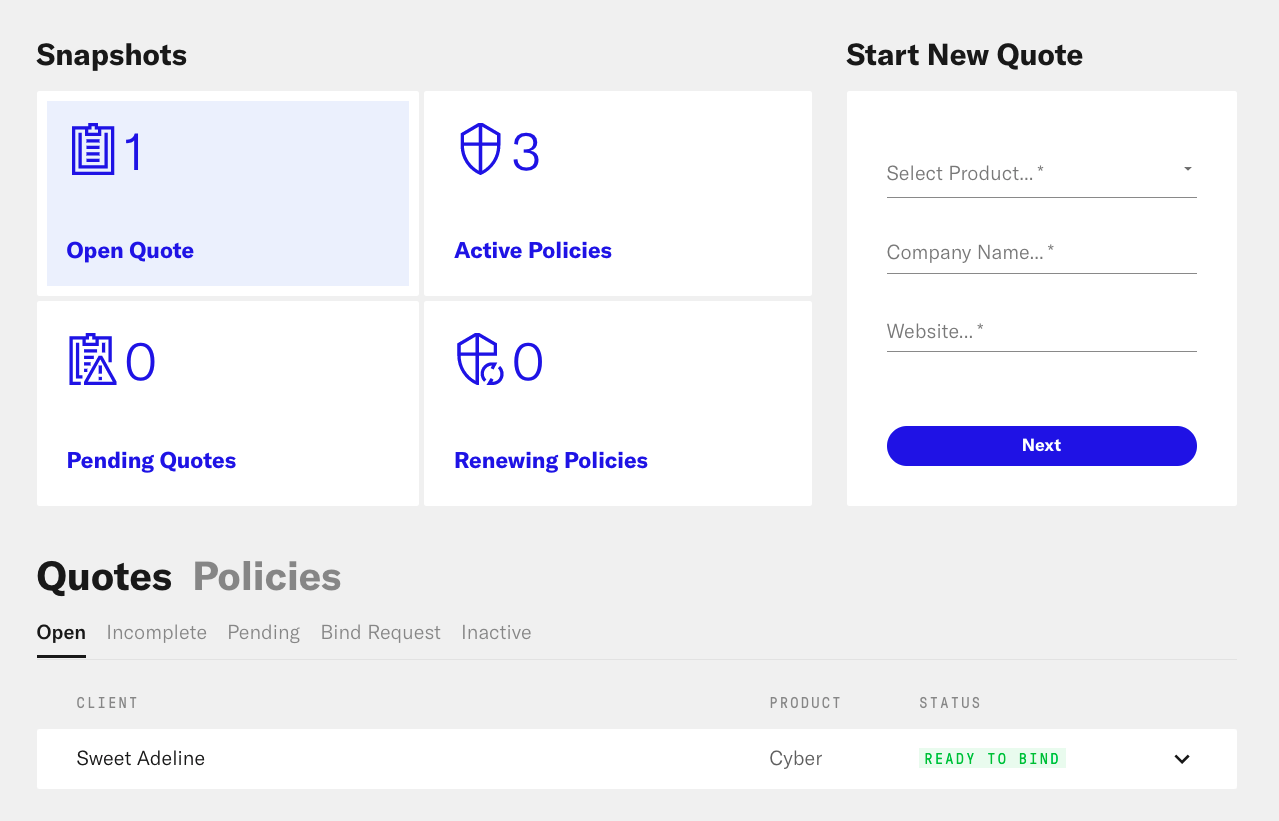 2. Start a New Quote
You can start a new quote on the right side of your dashboard. Choose "Cyber" under which product you'd like to quote — read more about Tech E&O here — and enter the company's name and website. 
Then click Next.
3. Application – General Information
First, fill in the General Information section, which includes address, revenue information, and the applicant's industry. For the address, be sure to click the Google-generated address.
If you have any questions about which category to select for the applicant's industry, you can use our chat feature at the bottom-right to get in touch with an underwriter.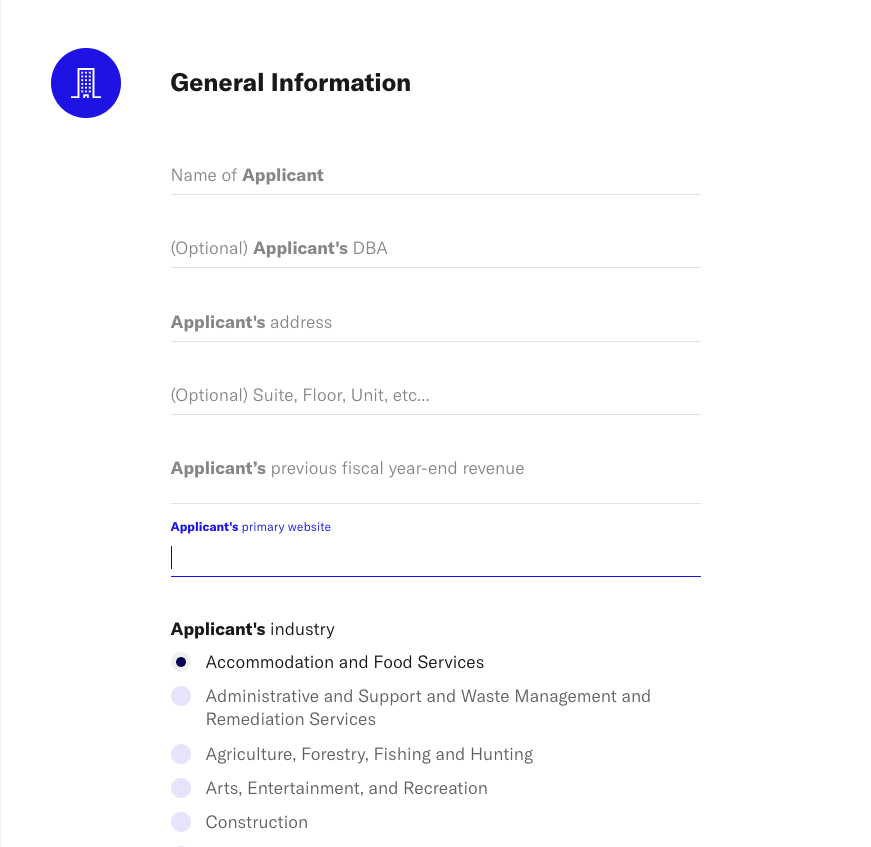 4. Application – Security Controls
Next, fill in the Security Controls section. These are a few short, yes/no questions about the security controls the applicant currently has in place.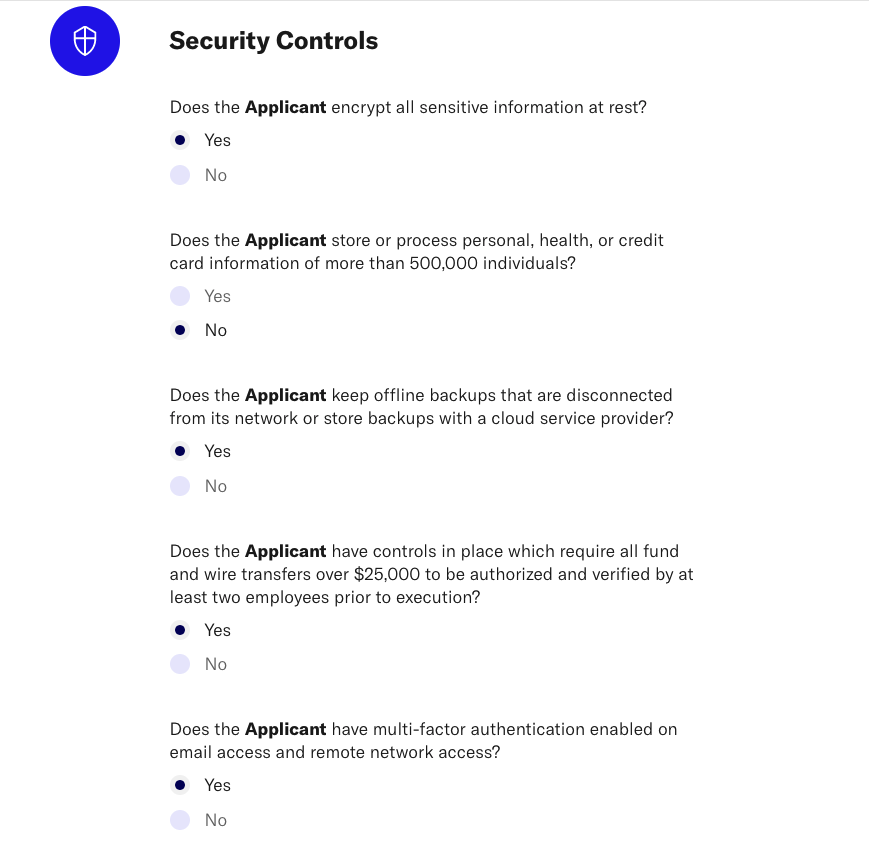 5. Application – Insurance
Lastly, answer the questions in the Insurance section. These questions relate to past or current insurable events that At-Bay needs to know about to help us accurately quote a policy.
Then, click Submit.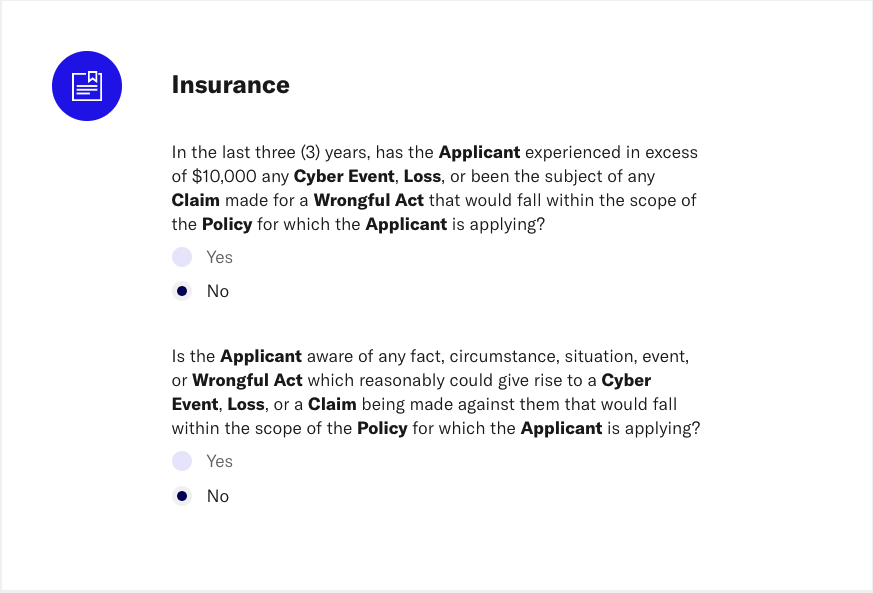 6. Watch your Quotes Generate
If your application is eligible for an auto-quote, you'll see quotes begin generating in real-time within a few seconds.

Ready to get started? Visit the Broker Platform and get a quote today!