Article
How At-Bay's White Label Insurance Platform Enables Retail Brokers
Save time and empower your partners to generate quotes in minutes
At-Bay's White Label allows you to close business quicker, easier, and with fewer communication delays. If you're a wholesale broker, you can provide retail partners with direct access to the White Label platform to get instant Cyber and Tech E&O quotes.
Invite as many retailer partners as you'd like, set broker fees, and eliminate data entry — surplus lines and taxes+fees are automatically calculated with each quote.

Gain complete visibility into all submissions by retail partners and 24/7 access to quotes via the

At-Bay Broker Platform

.

Maintain complete control by customizing and binding quotes on your client's behalf at any time.  
To help further build trust with your client, your brokerage's branding is automatically applied to our portal so they know they are in good hands when submitting applications. 
You're copied on every submission by your retail partner and all email communications from At-Bay to ensure you have complete visibility into the entire quote-and-bind process. 
Here's how to enable your retail broker partners with At-Bay's White Label:
Step 1: Sign in to the Broker Platform
First, you need to sign in to the Broker Platform. Remember to use your work email address when signing into your account. If you haven't created an account yet, you can quickly sign up for an account here.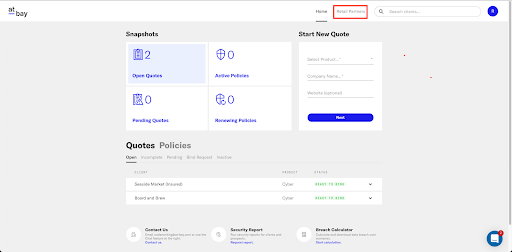 Once you sign in, you'll see the dashboard, where you can get a quick snapshot of all your accounts. Click Retail Partners.
Step 2: Invite Your Retail Partners
Next, you can invite any of the retail partners that you work with to access your branded version of the At-Bay Broker Platform to complete applications in minutes. You can also view or search for any retail partners that you have invited in the past.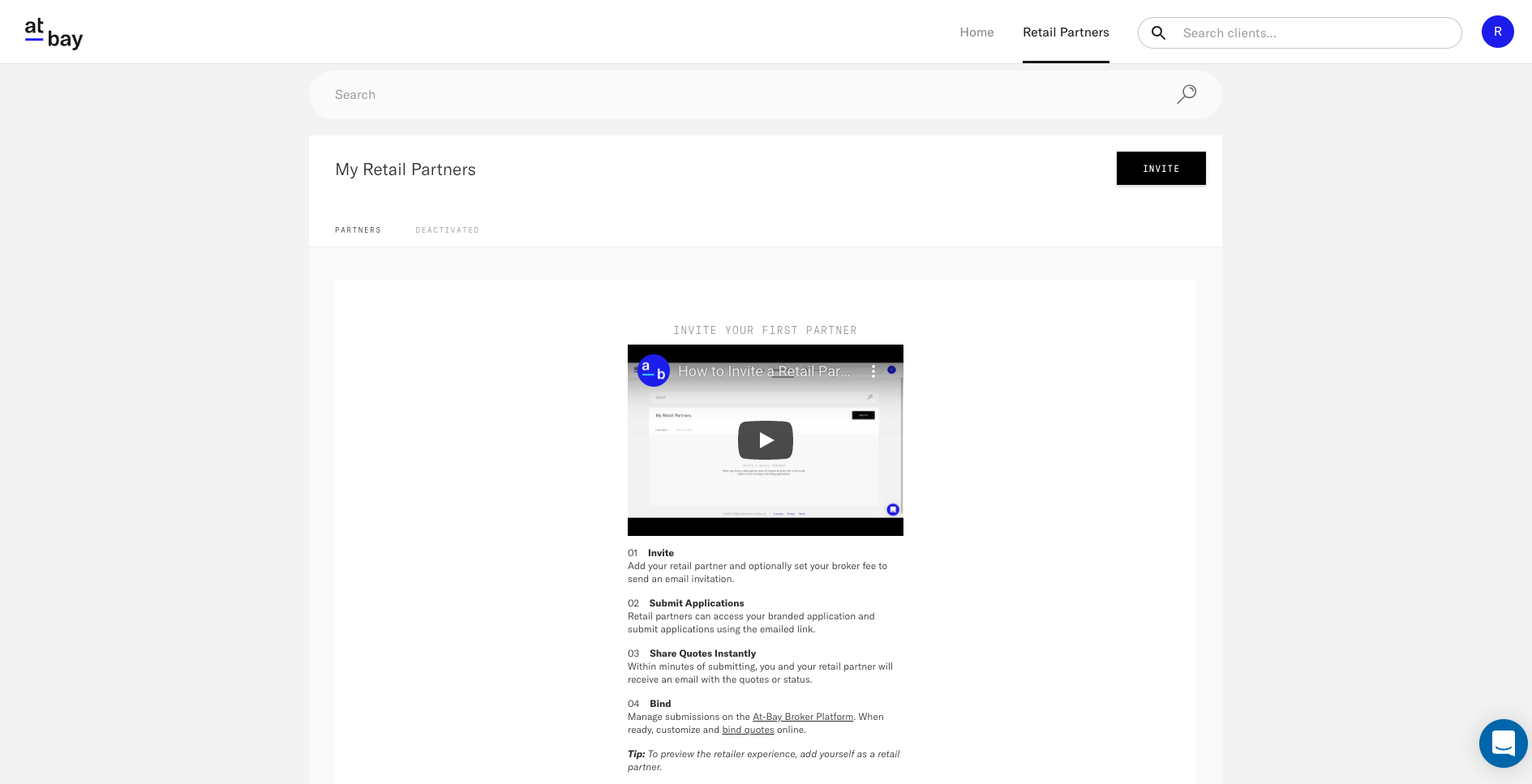 Choose who will get access to your branded Broker Platform. Enter the retail partner's name, email address, and any associated broker fees. Once this is filled out, click Send Link.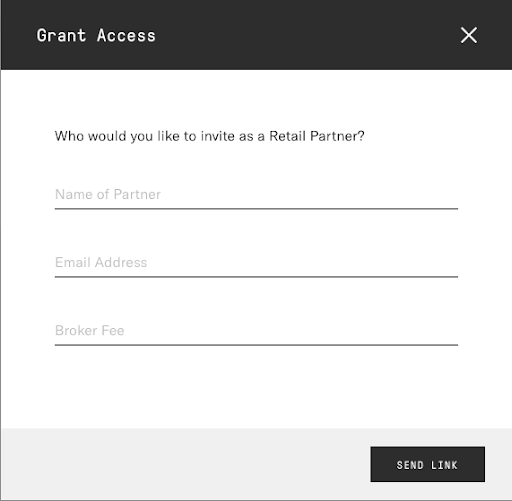 Step 3: Stay informed every step of the way
Your retail partners will receive an email and will be asked to bookmark the application page. This is their own unique page for all submissions through At-Bay. 
Learn more about the White Label experience with this 2-minute video (see below).
Once your retail partner receives the invitation, they can begin quoting immediately. You'll be copied on all communications to ensure complete visibility into the entire process from submission to bind.
Ready to get started? Visit the Broker Platform and invite your Retail Partners today!