Article
5 Questions with Caitlin Aylward: Behind the Scenes of Enhanced Tech E&O
At-Bay's Technology Product Manager discusses building, launching, and improving insurance products.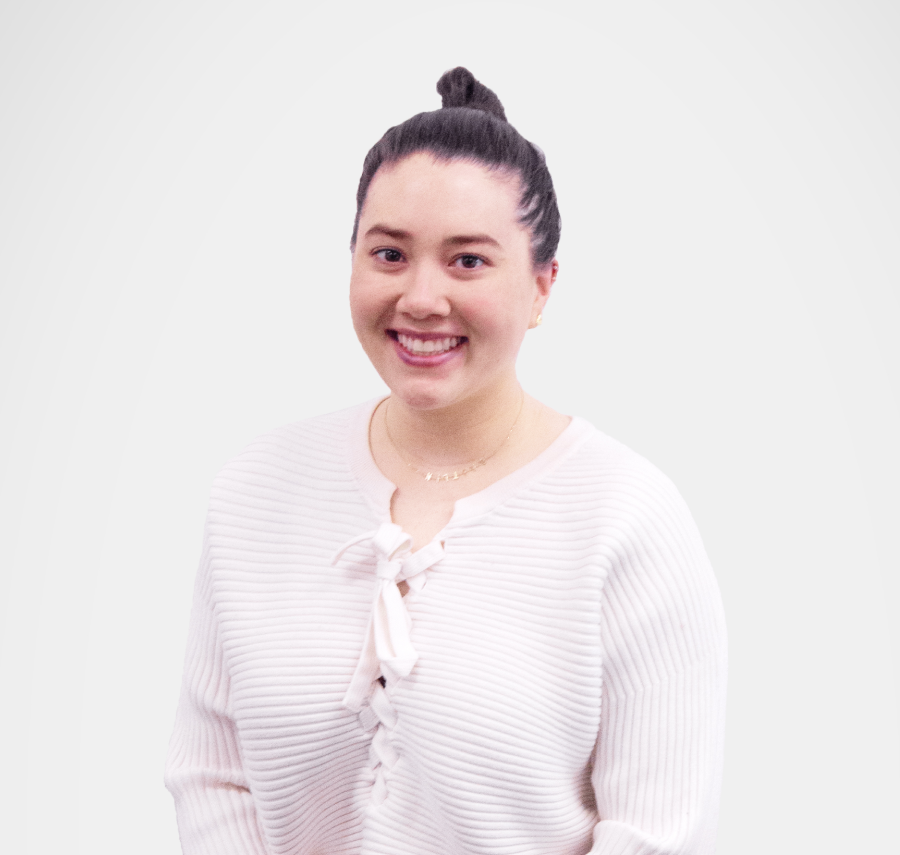 Last month, we launched our enhanced Tech E&O experience to provide brokers with instant, bindable quotes in less than two minutes. This simple, intuitive experience makes it easier than ever to get a Tech E&O quote, but the journey to launch day was more than a year in the making, with hard work and dedication coming from every corner of the business.
We sat down with Caitlin Aylward, our technology product manager who led the effort, for a behind-the-scenes look at what makes the enhanced Tech E&O experience so exceptional.
1. Let's start from the beginning. What went into the initial Tech E&O launch?
We initially launched our auto-underwritten Tech E&O product, the first in the industry, in February 2020. It was a huge achievement, but we knew it was just the beginning. Being first meant we didn't have the benefit of learning from others, and it translated into us making a lot of informed bets. We were automating a highly nuanced underwriting process for a complicated insurance product, and we knew there was going to be considerable iteration. 
Our goal was, and still is, to continue transforming digital insurance, reinventing and redefining how complicated insurance products are transacted online.
2. How did you measure success with the initial launch and how did it inform the new Enhanced Tech E&O experience?
From a technology and user-experience perspective, we started with a few simple goals:
Brokers should be able to start the application and get a quote in less than 2 minutes.

Brokers should feel confident they will receive a quote a majority of the time.

Brokers should be able to answer the questions we ask. 
Making so many assumptions in launching the first-ever automated Tech E&O policy, the product was not perfect from day one. Optimizing an insurance product like Tech E&O for a digital platform goes way beyond taking an insurance form that's existed for 10 years and making it fillable online. But once we were able to see how brokers were interacting with the digital flow, we were able to identify areas most rife for further improvement, prompting us to explore a few issues:
Are we asking too many questions?

Are we asking questions the right way?

Can we still assess risk and make decisions with fewer questions?
We had to weigh the benefits of asking for more information against the potential drawbacks of inundating brokers with too many questions. We were able to address those factors and achieve our goals with Enhanced Tech E&O.
3. Enhanced Tech E&O is all about speed and ease of use. What prompted you to go in that direction?
Not all brokers are the same. The ones who are Tech E&O experts were able to whiz through the original online application in less than 5 minutes. But for those with less expertise, it took significantly longer.
We could sense doubt in some of the applications we received, and even more in the ones we didn't. Some brokers were abandoning the application and coming back later, which told us they didn't always have the necessary answers to the questions we were asking. Those insights inspired us to challenge ourselves and improve the entire experience.
"Our goal was, and still is, to continue transforming digital insurance, reinventing and redefining how complicated insurance products are transacted online."
— Caitlin Aylward, Technology Product Manager
We looked for ways to make questions clearer and easier to answer, like changing multiple choice questions to yes/no questions. Yet, for every step you take to make something simpler for a broker, it also becomes more complex from a technology perspective. It took some serious thinking and collaboration with our insurance team, but we found a way to make it work. And the end result is a faster, simpler process that makes everyone's lives better.
4. What are the 3 biggest lessons you learned from this process?
Don't wait too long to launch. You always want to put your best foot forward, but never want to miss an opportunity to provide more value to your customers. It's easy to get paralyzed by wanting everything to be perfect, but sometimes you need to get it out there.
First impressions are important, too. You need to find the right balance of launching quickly, but still putting out a high-quality product. Brokers are busy, and they may not come back a second time if you're unable to meet their needs. 
Trust the feedback you're getting — and actually use it. Our philosophy on the product team is to create digital tools that provide value to our underwriters and, more importantly, our brokers. For us, providing value means incorporating feedback and improving to ultimately make a product that people really want and need.
5. What else do you want brokers to know about the tech product team?
We always want to hear more from you! The enhanced Tech E&O experience is filled with ideas and insights from our actual brokers because nothing helps prove a point as simply or clearly as direct user feedback. 
Customer feedback and the analytics from our users is invaluable. When brokers talk to us and share insights, there's a high probability that a suggestion becomes real. The tech product team is regularly making improvements to our products with direct recommendations from our brokers. They get to have a positive impact on the product they're using regularly — and we're always looking for more brokers to participate.
If a broker feels strongly about how something could be improved, they have the power to affect real change on the At-Bay platform. Good ideas come from anywhere and everywhere. The only thing stopping that is us not hearing it. Brokers are a key part of our product development process and they have a chance to contribute to the future of the industry with At-Bay.
Want to participate in user testing and help shape future At-Bay products? Send us a message at product-team@at-bay.com.